GAMING GURU
Newest addition to billionaire Soon-Shiong's list of honorifics
Friday, September 21, 2018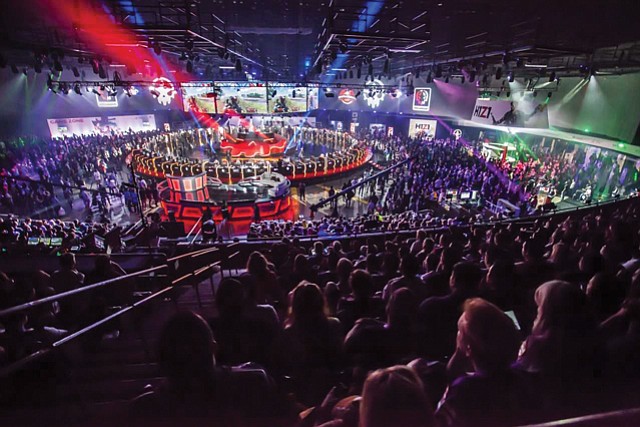 Patrick Soon-Shiong's move to take a minority stake in Culver City-based video game maker Daybreak Game Co. seems to emphasize the bioscience billionaire-turned-media mogul's instinctive side.
"Where this will lead economically I can't predict, but it will be big and important for us to be in the middle of," said Soon-Shiong, who earlier this year acquired the Los Angeles Times to go with various bioscience holdings that account for the bulk of his fortune.
The deal calls for Soon-Shiong to spin off from Daybreak an e-sports league that will hold competitions at a site he owns near the Times' new El Segundo headquarters, another piece in his portfolio.
Both Soon-Shiong and Daybreak declined to disclose any financial information related to the deal, but the new entity, dubbed NantG Mobile, is controlled by Soon-Shiong through his Culver City-based NantWorks holding company.
Soon-Shiong told the Business Journal he wasn't sure where exactly the e-sports industry would wind up, but he's determined to have a foothold in whatever its future holds.
The new NantG Mobile outfit, which counts Soon-Shiong as chief executive, will publish mobile versions of Daybreak Game's current console and personal computer titles, as well as control rights to existing and developing professional e-sports leagues.
Daybreak is the publisher and developer behind popular, free-to-play multiplayer online games, such as "EverQuest," "Lord of the Rings Online" and "Dungeons and Dragons Online" – all of which bring in revenue by selling add-ons that enhance a participant's technical toolkit. Its most popular title is "H1Z1 Battle Royale," which the company reports has more than 12 million PlayStation 4 users to date.
The e-sports industry is growing rapidly, according to industry analyst Newzoo, which reported 2017 global revenue reached $696 million, up 41 percent from the previous year.
Most of the revenue comes from a combination of publisher's fees, ticket sales, advertising and media rights.
Sponsorships, media rights and ads are growing fast. Sponsorships alone account for $266 million – some 38 percent – of the industry's revenue last year.
Newzoo estimates e-sports revenue will reach $1.5 billion by 2020, with an estimated $1.2 billion generated from brand media rights, sponsorships and advertisements.
Gaming growth
Jason Epstein, Daybreak Game's owner and board chair, said the venture with Soon-Shiong is still evolving, but the goal is to expand the company's reach in mobile gaming and e-sports.
"(The focus) is to take Daybreak's intellectual property and create both a broader e-sports experience and Daybreak's e-sports presence, and also build mobile games around Daybreak IP," Epstein said.
Prev Next
For reprint and licensing requests for this article, CLICK HERE.