Researchers Plan to Harpoon Fishy Sushi
Mislabeled fish pervasive; local universities team with FDA to curtail practice
Friday, November 16, 2018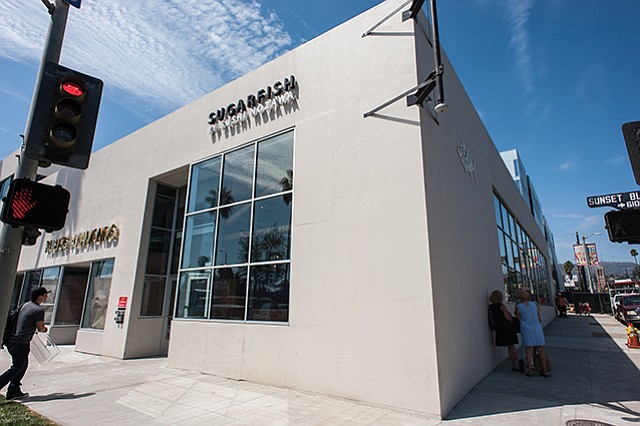 Ateam of sleuths has a plan to banish fraudulent sushi from L.A. diners' plates.
That is the aim, at least, of the Los Angeles Seafood Monitoring Project, an initiative involving researchers and students from UCLA, Loyola Marymount University and Cal State Los Angeles, in conjunction with federal regulators and local sushi restaurants, which include Sugarfish.
The project tackles mislabeled fish, which a study last year by UCLA researchers revealed to be a widespread problem at sushi spots in Los Angeles. A primary factor in mislabeling is the discrepancy between the limited fish categories recognized by the Food and Drug Administration compared to actual species, Paul Barber, a UCLA professor of ecology and evolutionary biology said in a statement.
Barber offered an example: The yellowtail tuna fish has six subspecies, but the FDA says only one is to be labeled yellowtail, while the other five are to be labeled amberjack.

"This is the equivalent of saying we know there are Toyotas, Hondas, Nissans, Rolls-Royces, Jaguars and BMWs, but you can call those only Toyotas or BMWs," Barber said.
The team has been collecting small pieces of sushi for DNA analysis since April and found that while sushi mislabeling was pervasive, intentional fraud was less common.
"It's actually impossible for sushi restaurants to correctly identify the fish they are serving for a number of species of fish using the limited FDA-recognized names," Barber said.
The researchers drafted and submitted recommendations for the labeling of yellowtail and are working with the FDA's Center for Food Safety and Applied Nutrition in Los Angeles on revisions before sending recommended changes to the national office for consideration.
• • •
Port Pilot Results
A three-month pilot program at the Port of Long Beach designed to improve the flow of cargo from ship to truck was completed this month.
The pilot centralized data from a number of supply chain stakeholders, such as truckers, terminals and shipping lines.
Known as the Port Optimizer, a collaboration between Chicago-based GE Transportation, a division of General Electric Co., and the port, the pilot gave the participating stakeholders more lead time to plan for cargo movement, port officials said. The stakeholders are advocating for expanded usage of the platform across the greater San Pedro Bay port complex – which includes both the Port of Long Beach and the Port of Los Angeles – according to an announcement this month.
"Many of our industry's inefficiencies are the result of a lack of transparency between stakeholders, which creates an inability to plan operations in advance," Harbor Trucking Association Chief Executive Weston LaBar said in a statement.
Prev Next
For reprint and licensing requests for this article, CLICK HERE.