Reports Peg Dalian Wanda's Sale of One Beverly Hills at $420M
Friday, November 16, 2018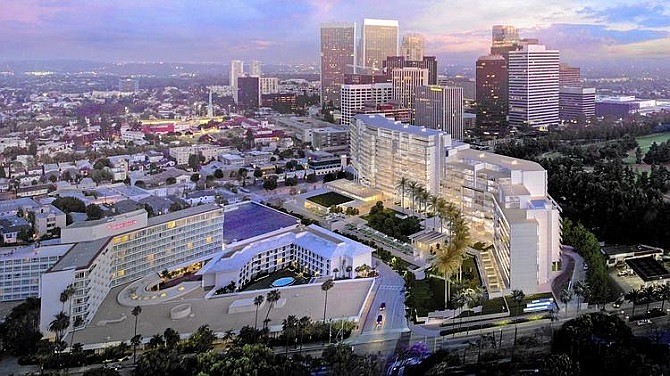 One Beverly Hills may finally have a new owner. Chinese conglomerate Dalian Wanda Group has sold the property to London-based Cain International and Beverly Hills-based Alagem Capital Group.
The buyers have reportedly agreed to pay $420 million for the property at 9900 Wilshire Blvd., according to the Wall Street Journal, which cited a source familiar with the matter. Wanda put the property up for sale earlier this year.
"You don't often get opportunities to invest in one of the great markets in America. Beverly Hills stands head and shoulders above most markets," Cain International Chief Executive Jonathan Goldstein said.
One Beverly Hills was one of many Chinese investments that has gone on the market so far this year, including properties from Greenland USA, part of Greenland Group, and many of Anbang Insurance Group's high-profile hotels. The sales started when the Chinese government tightened regulations on overseas investments.
The One Beverly Hills property already has entitlements for 193 condos and a 134-room hotel.
Cain International and Alagem Capital already own the neighboring Waldorf Astoria Beverly Hills and Beverly Hilton.
Goldstein said they would be "looking to see what synergies can be created between the projects. It's something only we can bring to the table."
Alagem Capital is run by hotel mogul Beny Alagem who was once a major opponent of the One Beverly Hills project. Goldstein said Alagem's knowledge of the area and what he did with the Astoria are what made him interested in working together on One Beverly Hills.
The deal is expected to close this month.
Commercial real estate reporter Hannah Madans can be reached at hmadans@labusinessjournal.com. Follow her on Twitter @HannahMadans
For reprint and licensing requests for this article, CLICK HERE.