MedMen Enterprises Names Interim CFO
Friday, November 16, 2018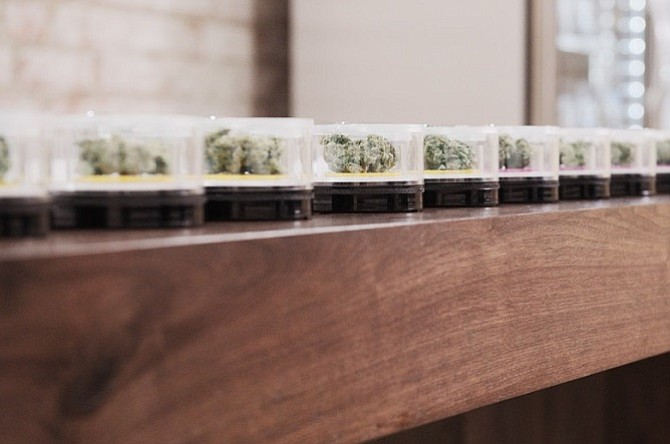 MedMen Enterprises Inc., a cannabis company based in Culver City, announced Nov. 16 it had appointed Jim Miller as interim chief financial officer.
The firm appointed Miller, vice president of accounting, to the post after the resignation of Chief Financial Officer James Parker.
Miller joined MedMen in January, according to the company, after which he oversaw the company's financial reporting, control functions, as well as accounts payable, payroll and general accounting. Prior to joining MedMen, he held senior finance and accounting positions at entertainment firms such as the Walt Disney Co. and Viacom Inc.
The eight-year-old cannabis firm has raised more than $250 million since it went public on May 29 through a reverse takeover of a company listed on a Canadian stock exchange. It was given an enterprise value of $1.65 billion.
Over the past year, MedMen Enterprises expanded its boutique retail outlets in Northern California, New York and Nevada, with pending openings this quarter in Arizona and Illinois.
On Friday it announced the purchase of a licensed pot store in Santa Ana, now branded and managed by MedMen, through an all-stock transaction with Captor Capital Corp. in a deal valued at $16 million.
A pending deal to acquire the medical cannabis retailer PharmaCann was announced on Oct. 11 for $682 million in stock, which will give MedMen access to 67 dispensaries and 14 factories in a dozen states, according to the firm.
On Oct. 25, it reported a $67 million loss in fiscal year 2018 despite a 1,400-percent increase in revenues to $40 million.
Health business reporter Dana Bartholomew can be reached at dbartholomew@labusinessjournal.com. Follow him on Twitter @_DanaBart.
For reprint and licensing requests for this article, CLICK HERE.