Influential Family-Owned Businesses in Los Angeles: Good Night Naturals
Custom Content by the Los Angeles Business Journal
Thursday, November 15, 2018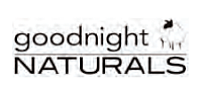 GOOD NIGHT NATURALS
With over 25 years of experience providing outstanding customer service, Good Night Naturals, led by a husband and wife team of Paul and Elly Hirschberger, is dedicated to being a resource for a safe and healthy sleep. The company offers sustainable bedding – free of added chemicals 100% natural & organic ingredient mattresses, natural wool comforters, pillows, 100% natural and organic latex mattresses, latex toppers, cotton sheets, bedding from natures purest fibers and luxury linens, and even baby mattresses.
In a world filled with synthetics, pesticides and chemicals, Good Night Naturals is a springboard into natural bedding with a bright and healthy future for the entire family! The commitment to creating a safe and healthy bedroom began in 1990 when Paul and Elly opened the first "eco-store" in San Francisco. Today, they remain committed to being a resource for a safe and healthy bedroom.
For reprint and licensing requests for this article, CLICK HERE.