Influential Family-Owned Businesses in Los Angeles: Al Brooks Tickets
Custom Content by the Los Angeles Business Journal
Thursday, November 15, 2018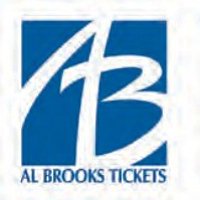 AL BROOKS TICKETS
Al Brooks Tickets, now in its 98th year, was founded in downtown L.A. and is today the West's largest and most influential premier ticket provider, serving clients throughout the world. It is best known for its ability to access tickets to the most difficult-to-obtain games, performances and events. Al Brooks Tickets is especially proud of the strong client and source relationships it has established and maintained over nearly 100 years in business.
Through it all, the company is still a family-owned business – now in its fourth generation, with Jeff Brooks, Jay Brooks, Helen Brooks, Keven Brooks and Traci Lyn Brooks all serving clients' needs daily along with a staff dedicated to taking on the toughest requests and satisfying customers' requests. The Brooks family has carved out a unique niche among American ticket suppliers, having expanded into the arena of tour management as well.
For reprint and licensing requests for this article, CLICK HERE.