Influential Family-Owned Businesses in Los Angeles: Allan Aircraft Supply, Inc.
Custom Content by the Los Angeles Business Journal
Thursday, November 15, 2018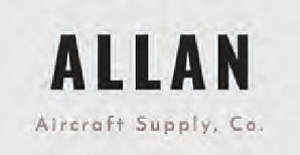 ALLAN AIRCRAFT SUPPLY, INC.
Allan Aircraft Supply Company began manufacturing hydraulic fittings in 1952 and has become one of the nation's premier producers in the field. As a fitting specialist in the business for over half a century, Allan Aircraft has the CNC machines and equipment and capability to handle virtually any fitting application. The family-owned business manufactures and stocks a wide range of Aerospace Standards and commercial and industrial fittings.
The company has become a local manufacturer that leading companies such as Space X depend upon as a primary source of quality machined work. This little shop has been home for many local to the San Fernando Valley as they prove daily manufacturing is still alive and well in California. Friday lunches for the employees and professional development are all important values at Allan Aircraft as a North Hollywood legacy continues to grow.
For reprint and licensing requests for this article, CLICK HERE.