Influential Family-Owned Businesses in Los Angeles: World Oil Corp
Custom Content by the Los Angeles Business Journal
Wednesday, November 14, 2018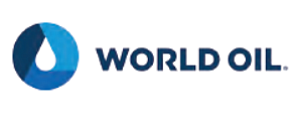 WORLD OIL CORP
Bernard "Bernie" Roth founded World Oil in 1938, when he opened his first gas station on the corner of Florence and Normandie in South Central Los Angeles. Bernie pioneered the selfservice pump, and by selling high quality petroleum products at lower prices, he was able to build that empire and leave a legacy of giving back to his community, creating jobs where they are most needed, and caring for the environment. A savvy businessman, Bernie was also an upstanding family man who believed in doing the right thing.
That's the way he lived his life and the way he built his business, along with World Oil co-founder and his wife of over seven decades, Florence. In the 1940s, World Oil led the way by hiring the first African Americans to work in its service stations. More than 75 years later, World Oil is one of California's largest privately held companies. Bernard and Florence's sons, Bob and Steve Roth, carry on their legacy.
For reprint and licensing requests for this article, CLICK HERE.