Legendary Marvel Comics Creator Stan Lee Dies at 95
Monday, November 12, 2018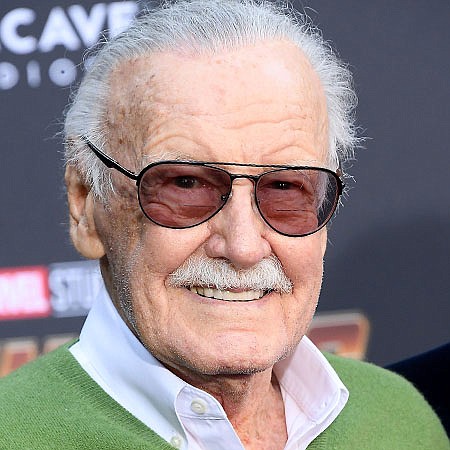 Massively impactful writer, editor, film executive, producer and publisher Stan Lee died at the age of 95 Nov. 12, at Cedars-Sinai Medical Center in Beverly Grove, according to multiple reports.
Lee was the chief creator for decades at Marvel Comics, introducing to popular culture characters including Spider-Man, the X-Men, the Fantastic Four, Iron Man, and the Hulk that have sold millions in comic books and, particularly in the 21st Century, brought in billions of box office dollars.
Lee was on the Business Journal's list of the 500 most influential people in Los Angeles. He was chairman emeritus of Marvel Entertainment, which Walt Disney Co. purchased in 2009 for about $4 billion.
Lee's death comes on the heels of a restraining order filed in July against Lee's former manager, Keya Morgan, who was allegedly embezzling $5 million from Lee.
The Daily Beast and other publications have reported on alleged instances of elder abuse against Lee since the death of his wife Joan in July of 2017. These charges include an ex-business partner stealing Lee's blood and putting the blood on Black Panther comics, in order to upsell the product.
Lee grew up in New York City and Long Island, but he has worked mainly in Los Angeles since 1939.
Lee said in his final interview last month, which was with the Daily Beast, "I've been an Angeleno now for 40 years, so I'm pretty used to it. I love it."
Media and entertainment reporter Matthew Blake can be reached at (323)556-8332 or mblake@labusinessjournal.com
For reprint and licensing requests for this article, CLICK HERE.