Wells Fargo Gives $1M to MLK Jr. Community Hospital to Recruit Doctors in South L.A.
Friday, November 9, 2018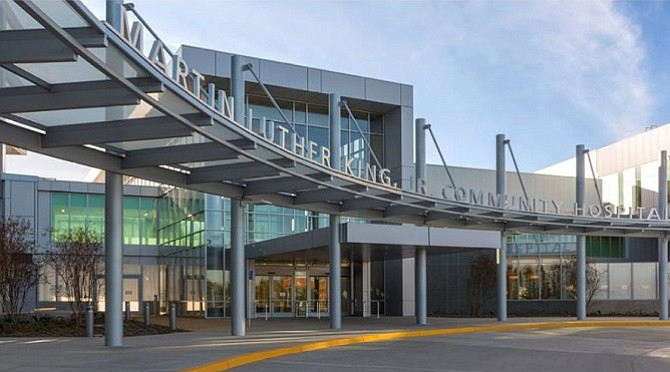 Wells Fargo & Co. has donated $1 million to Martin Luther King Jr. Community Hospital to help alleviate a doctor shortage in South Los Angeles, the hospital announced Nov. 9.
The grant awarded by the San Francisco-based bank will go toward paying competitive market salaries to "culturally competent" physicians willing to work in an area with a large percentage of Medicaid patients.
California has one of the lowest reimbursement rates to doctors who serve needy patients within the federal program, according to the Willowbrook hospital, which can be a barrier to doctors seeking to launch or maintain a practice.
"This gift will help us level the playing field and bring in doctors and quality care equal that that found in more affluent communities," said Elaine Batchlor, chief executive of Martin Luther King Jr. Community Hospital, in a statement. "Thanks to supporters like Wells Fargo, there is real momentum growing around MLKCH's ability to rewrite the rules of how care is provided in disadvantaged communities."
The Wells Fargo grant will go toward supporting the Martin Luther King Jr. Community Medical Group, a nonprofit physician group affiliated with the hospital working to close the gap of an estimated 1,200 doctors in South Los Angeles, home to roughly 1.3 million residents.
Health business reporter Dana Bartholomew can be reached at dbartholomew@labusinessjournal.com. Follow him on Twitter @_DanaBart.
For reprint and licensing requests for this article, CLICK HERE.