Influential Family-Owned Businesses in Los Angeles: Art Lewin Bespoke
Custom Content by the Los Angeles Business Journal
Friday, November 9, 2018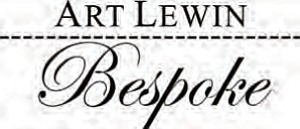 ART LEWIN BESPOKE
Art Lewin is a second-generation clothier with over 25 years of experience and serves as Owner & Creative Director of Executive Clothiers, one of the nation's premier Custom Clothiers.
Today, Art Lewin Bespoke Clothiers is the leading custom clothier in the country. Lewin and his team plan, coordinate and maintain clients' wardrobe for them so they are perfectly attired for any occasion. For over two decades, Art Lewin Bespoke has catered to corporate stars and to some of Hollywood's leading celebrities and many other industry titans. As a second-generation clothier, Lewin has explained that his clients tell him and his team that their workmanship, knowledge, attention to detail and service make it readily apparent why they have been able to establish such a loyal following – with an impressive 94% retention rate, no less. Art Lewin Bespoke offers an extensive library of world-class quality fabrics from renowned mills around the world.
For reprint and licensing requests for this article, CLICK HERE.