Influential Family-Owned Businesses in Los Angeles: AC Martin Partners
Custom Content by the Los Angeles Business Journal
Friday, November 9, 2018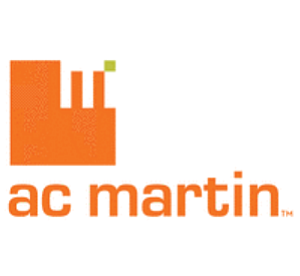 AC MARTIN PARTNERS
AC Martin, one of Southern California's oldest planning and architecture firms, is a Los Angeles based architecture, planning, interior architecture and research firm that uses an integrated design approach to create enduring environments for the 21st century. CEO and chairman Christopher C. Martin is the third generation leader of AC Martin. His architectural work has contributed to the economic vitality of downtown Los Angeles, and as a civic leader he has devoted a significant portion of his time to critical issues facing the City and County of Los Angeles. Currently under development is the new Wilshire Grand Redevelopment Project in downtown Los Angeles, where Martin Project Management (MPM) is the Owner's Development Manager.
As the CEO and President of MPM, Chris is resurrecting the role of Master Architect that Albert C. Martin Jr. and Edward J. Martin played in the creation of the modern downtown skyline.
For reprint and licensing requests for this article, CLICK HERE.