Healthy Growth: Nurse Shortage Boosts Medical Staffing Agencies
Fastest-Growing Private Companies 2018
Friday, November 9, 2018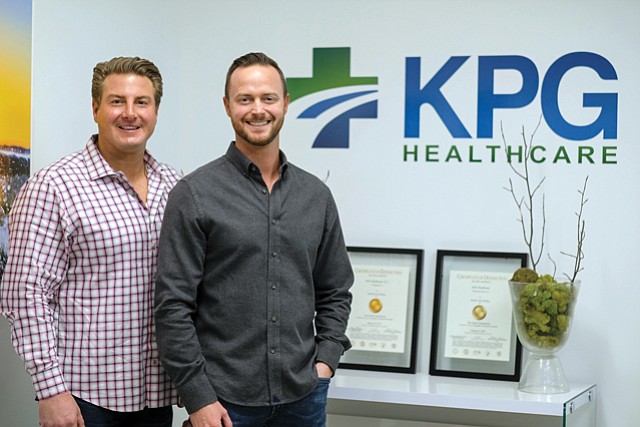 A study by Carlsbad-based RegisteredNursing.org predicted the U.S. demand for nurses would skyrocket by 28.4 percent to 3.6 million nurses by 2030 – with a California shortfall of 45,000 registered nurses.
The U.S. health care staffing market is expected to reach $125 billion by next year, with 4 percent growth forecast through growing health care employment, according to Staffing Industry Analysts Inc., a Mountain View-based research firm.
That may bode well for Los Angeles-based staffing firms, which already rank among the fastest growing staffing firms in the nation, according to the analyst report.
New strategies
Coast Medical Services ranked near the top quarter of the Business Journal list of 100 fastest growing privately owned companies based on 170 percent growth leading up to $8.1 million in revenue last year.
The 39-year-old staffing company founded by Christine Gregory serves 75 hospitals, clinics and surgery centers across Southern California. It's on track to hire 500 nurses through the end of 2018, executives said, and expects 20 percent to 30 percent growth over last year.
After investing in a new IT system to automate hiring, Coast Medical is looking to grow its full-time staff of 16 employees to expand in Northern California, Arizona and Nevada, said company President Kenny Kadar.
"As long as we can supply quality caregivers, our business will continue to grow," said Kadar, son of the founder, who since 2011 has run the family business. "Ultimately, our goal is to help a lot of people. It's fulfilling to add value – and to help patients get better."
Stability Healthcare, a national staffing firm that marked 110 percent growth to $19.4 million in revenue last year, has upended its business model to match a more digitally connected world.
The company, founded in Pasadena nine years ago with five employees, originally served as a stodgy brick-and-mortar staffing agency run like the travel agencies of yore, according to Jay Blecker, Stability's chief financial officer.
Company executives who were looking to boost operational efficiency noticed a business trend: Millennial-age nurses were entering the profession at double the rate Baby Boomers had entered nursing decades ago. So, the outfit went digital in an attempt to appeal to the demographic, developing a tech-driven platform tailor-made for millennials. The platform allows Stability's RNs to check an online portal and instantly determine where and when they can work, and for how much.
Stability also moved two years ago to an "Arts District-adjacent" address in Boyle Heights in a ploy to add younger workers to the company's full-time roster.
The transition toward a younger team has had a dramatic impact, Blecker said.
In 2015, Stability had 10 employees who managed 60 to 80 contract nurses a month, he said. After the digital makeover two years later, the company grew to 28 employees who manage 120 to 140 nurses each month in as many as 125 hospitals across 30 states.
Next year, Stability expects to hire close to 200 nurses a month.
"To a large extent, we've crossed over to allow them to have greater control over the process – the facility they're applying to, the pay, where in the past that had all been under a cloak," Blecker said. "It basically transformed how we go to market."
Prev Next
For reprint and licensing requests for this article, CLICK HERE.