Healthy Growth: Nurse Shortage Boosts Medical Staffing Agencies
Fastest-Growing Private Companies 2018
Friday, November 9, 2018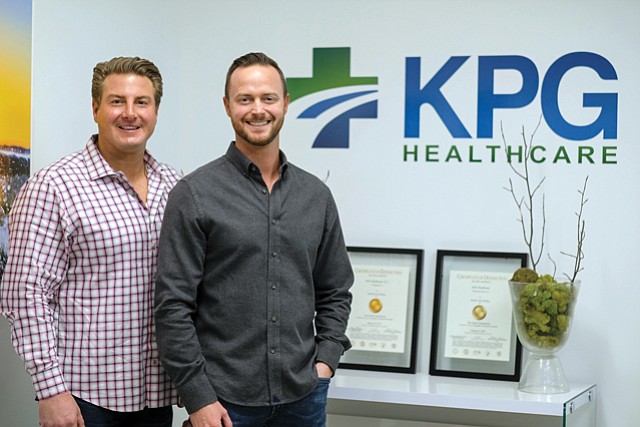 A shortage of registered nurses in California and across the nation may be a boon for Los Angeles-based health care staffing businesses.
Three companies that supply contract nurses to hospitals and clinics are on the Business Journal's 2018 list of fastest growing private companies in Los Angeles County, which ranks growth by revenue between 2015 and 2017.
KPG Healthcare, a health care staffing agency based in El Segundo, led the pack at No. 18 on the list based on 218 percent growth during the period to $22.3 million last year. The 7-year-old firm supplies doctors, medical technicians and registered nurses to 25 hospitals throughout California.
"We've almost doubled every year since we started," said KPG Healthcare Chief Executive and co-founder Joe Gossman, who started the firm in 2011 with fellow co-founder Kris Page, another seasoned medical staffing veteran. "We're chipping away every year, trying to give the best service that we can."
The company now operates three divisions: a registered nurses division, which places roughly 100 nurses a month in jobs from the Bay Area to San Diego, with most working in the Greater Los Angeles area; an allied division of 50 surgery techs and other professionals; and a physicians division of 100 doctors, which doubled in size over the last year.
"Going forward, I'm continuing to see a lot of growth," Gossman said. "I feel we're just getting started. We have a good foundation. We've got good people. Good service. And good growth."
KPG Healthcare was followed by No. 26-ranked Coast Medical Service Inc., of Pico-Robertson, with 170 percent revenue growth; and No. 39-ranked Stability Healthcare Inc. of Boyle Heights, with 115 percent growth.
Growing shortage
The health care staffing industry has long supplied hospitals and clinics across the nation with doctors, registered nurses and medical professionals to help fill staff shortages.
Contract nurses – key to round-the-clock hospital operations – are often hired to buttress emergency departments during flu season or to close staffing gaps in operating rooms, intensive care and key specialty units, industry officials said.
In California, temporary nurses hired on a daily basis or for months at a time can help hospitals that must comply with mandatory nurse staff ratios.
The health care staffing industry has also benefited from a shortage of nurses by recruiting traveling nurses – those who work out of town for additional travel expenses – to temporarily fill vacant jobs.
Across the nation, the need for registered nurses is expected to grow by 15 percent from 2016 to 2026, compared to 7 percent growth across all occupations, according to the U.S. Bureau of Labor Statistics.
Prev Next
For reprint and licensing requests for this article, CLICK HERE.