Influential Family-Owned Businesses in Los Angeles: Sunrider International
Custom Content by the Los Angeles Business Journal
Thursday, November 8, 2018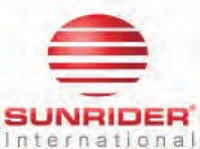 SUNRIDER INTERNATIONAL
Dr. Tei-Fu Chen embodies the "American Dream" of building a successful business despite being born to humble circumstances in a foreign region. As a sickly boy, Dr. Chen ate and learned about herbs from his paternal grandfather to improve his health. He then studied his grandfather's ancient manuscripts on herbs and graduated with a degree in Pharmacy from Kaohsiung Medical College.
During college, he married Dr. Oi-Lin Chen, a licensed medical doctor, and they immigrated to the United States. Dr. Chen sometimes worked three jobs at the same time to make barely enough money. In 1982, after doing research and development for another company, Dr. Chen seized the opportunity to buy that company and start Sunrider. The founding of Sunrider International brought Chinese herbal tradition, steeped in thousands of years of trial and error in China, to the United States. Sunrider International is known for helping people around the world achieve a better life and financial freedom with its rewarding business opportunity.
For reprint and licensing requests for this article, CLICK HERE.