UCLA Awarded $3.5 Million to Develop Blood Test for Liver Cancer
Wednesday, November 7, 2018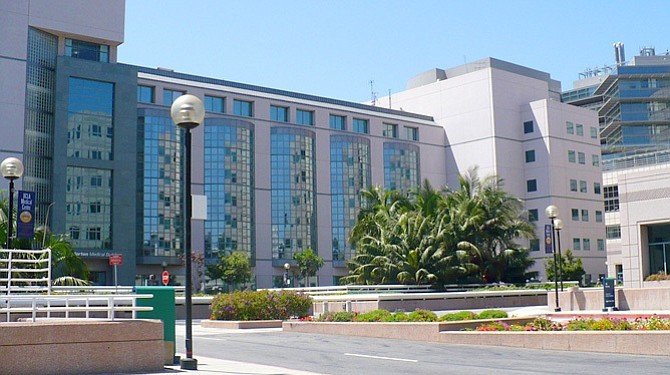 UCLA scientists were awarded a $3.5 million federal grant to develop a blood test to detect early liver cancer, the university announced Nov. 7.
The National Institutes of Health issued the five-year grant to develop a UCLA center focused on developing an affordable blood-based cancer screening test.
"If you can detect any cancer early, it's much easier to treat – especially for liver cancer," said Xianghong Jasmine Zou, a professor of pathology and laboratory medicine at the UCLA Jonsson Comprehensive Cancer Center, in a statement.
"At late stages, you have to have more extensive and expensive treatments and often the response rate is poor," she said. "This test we're creating may predict cancer at a very early stage – maybe even years before it would develop."
There are now no recommended liver cancer screening blood tests. Instead, at-risk patients are administered imaging such as ultrasound every six months, which only detects the cancer once it forms.
The UCLA blood screening research will be led by Zou, Steven-Huy Han and Samuel French, also part of the David Geffen School of Medicine.
They are now working on a "liquid biopsy" screening test, based on circulating tumor DNA, to be tested on patients with cirrhosis of the liver, a major risk factor for liver cancer.
"By having a good blood test that allows us to accurately monitor high-risk patients and catch cancer early would really put us ahead of the ball," Han, a professor of medicine and surgery, said. "It would be like driving with brighter headlights – you would see the problem way before it was upon you."
The prevalence of liver cancer has more than tripled in the U.S. since 1980, with more than 42,000 cases diagnosed each year, according to UCLA, with an estimated 30,000 people who die from the disease.
Health business reporter Dana Bartholomew can be reached at dbartholomew@labusinessjournal.com. Follow him on Twitter @_DanaBart.
For reprint and licensing requests for this article, CLICK HERE.