Leaders in Law 2018 Firm Attorney of the Year Finalists: Louis R. "Skip" Miller
Custom Content by the Los Angeles Business Journal
Wednesday, November 7, 2018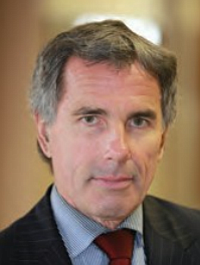 Partner
Miller Barondess, LLP
A trial lawyer with thirty lawyers overall in his firm, Skip Miller's practice is diverse and includes, securities, employment, corporate takeover, energy, investment banking, defamation/First Amendment, entertainment (motion pictures, television and music), copyright, toxic tort, civil rights, real estate, contract, partnership, inverse condemnation, unfair competition, administrative, energy, government, and other areas of law.
Miller represents clients ranging from celebrities to Fortune 500 companies. Among entertainers, Miller has represented Rod Stewart, Sean Connery, Axl Rose (Guns N Roses), Steven Tyler (Aerosmith), Don Felder (Eagles), Nikki Sixx and his band Motley Crue, Steely Dan, the Tupac Shakur Estate, NBA All-Stars, and an NFL head coach. Miller is also litigation counsel for major cases for the County of Los Angeles and its Board of Supervisors. He has represented companies including KB Home, SunCal, Prudential, among others.
For reprint and licensing requests for this article, CLICK HERE.