Leaders in Law 2018 Winners: Real Estate Firm Attorney of the Year - Patrick D. Harder
Custom Content by the Los Angeles Business Journal
Tuesday, November 6, 2018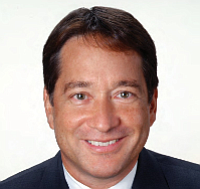 Partner
Nossaman LLP
Over the past several years, Patrick Harder, Chair of Nossaman's Infrastructure Practice Group, has served as lead counsel to public agencies on some of the largest, most innovative, and most technically complex Public-Private Partnership (P3) projects in Los Angeles and nationally, with combined project costs totaling over $9 billion.
Currently, he is serving as the lead attorney for the City of Los Angeles/Los Angeles World Airports (LAWA) Landside Access Modernization Program (LAMP) – a massive $6 billion overhaul/modernization of Los Angeles Airport (LAX), and the largest P3 program ever undertaken by the City. The LAMP project includes the Automatic People Mover (APM) project, which was approved by the City in April of 2018 and reached financial close in June of 2018.
This approximately $5 billion project is the core of the LAMP project, and will ease transit throughout LAX, while connecting the Airport with the Crenshaw Metro station and allowing travelers to take the train directly into LAX for the first time. This will significantly improve access to LAX, and enhance how 75 million travelers experience the nation's second busiest airport. Mayor Eric Garcetti has offered effusive praise for this project, saying it will make Los Angeles "better connected than ever before" and provide "Angelenos and travelers from everywhere with reliable, convenient transportation to and from" LAX.
In addition to leading the APM project, Harder is also leading on LAMP's $1billion-plus Consolidated Rental Car Center (ConRAC) project at LAX, which will add the world's largest consolidated rental car center to the airport. This ConRAC is expected to close in Q4 of 2018.
For reprint and licensing requests for this article, CLICK HERE.