Leaders in Law 2018 Winners: Mergers and Acquisitions Firm Attorney of the Year - Eric M. Krautheimer
Custom Content by the Los Angeles Business Journal
Tuesday, November 6, 2018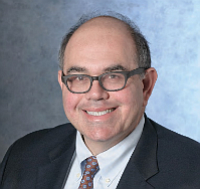 Partner
Sullivan & Cromwell LLP
For two decades, Eric Krautheimer has represented industry leaders in their most important domestic and cross-border M&A transactions. Truly a master of all trades, he has executed superlative, headline-making deals in disparate industries. His work in recent years has left its mark on ecommerce, retail, life sciences, pharmaceuticals and telecommunications.
Krautheimer is a Partner in the Los Angeles office of Sullivan & Cromwell and is a member of the firm's General Practice Group. For over 20 years, he has successfully represented many of the largest and most prominent corporations on a wide range of domestic and cross-border mergers and acquisitions transactions, including negotiated and hostile acquisitions of public companies, negotiated sales of private companies, subsidiaries and divisions, private equity transactions, leveraged buy-outs, formation of joint ventures and asset sales. Krautheimer has extensive experience representing buyers, sellers and financial advisers across a wide range of industries, including consumer and retail, financial services, healthcare and life sciences, sports and entertainment, technology and telecommunications.
Highly regarded as one of the elite M&A lawyers on the West Coast, Krautheimer advised AT&T in its acquisition of Time Warner and also advised AT&T in its proposed acquisition of T-Mobile USA from Deutsche Telekom AG.
His considerable experience in large and time-sensitive M&A transactions was critical in completing Amazon.com's $13.7 billion acquisition of Whole Foods – the 11th biggest global retail transaction and the fourth biggest deal in U.S. retail, ever. Executed in record time – it's the fastest $5 billion-plus public retail acquisition in U.S. history – the deal also unlocks myriad opportunities for Amazon to change the way we shop for food.
For reprint and licensing requests for this article, CLICK HERE.