ICONS 2018: Thomas Priselac
President and Chief Executive, Cedars-Sinai Medical Center
Friday, May 25, 2018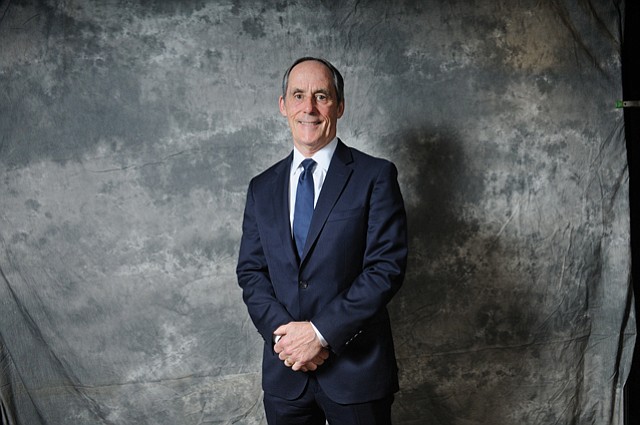 Thomas Priselac, a national force on the national health care scene, has served as Cedars-Sinai chief executive for 24 years, and as an employee of the Beverly Grove-based health system – the largest nonprofit hospital in the western U.S. – for 39 years.
Where is Los Angeles right now as a community and a market?
We are fortunate to have a very diverse economic base here in Los Angeles. At the same time, I think Los Angeles faces the same challenges that all urban areas in America face related to addressing the issues of economic disparities and maintaining economic growth in an increasingly complex and competitive global economy. As a U.S. market, I think that Los Angeles is a major resource in a variety of different areas, including financial services, legal services, of course health care, with major referral centers where people come from around the country. And of course, the entertainment industry is a major element of the Los Angeles economy. As a global city, I think Los Angeles is seen as one of the true global cities of America, and that's really reflected in both the diversity of the population of Los Angeles, and as a place where people from around the world seek economic opportunity. The position that the tourism industry occupies in Los Angeles is an indicator of the strength of Los Angeles, both as a global city, but also as a U.S. market as well.
Where was the city in those respects when you first got here?
I've been in Los Angeles now for 40 years. When I first arrived here, the aerospace industry, major banks, and other major corporations, I think, were the defining characteristic of Los Angeles. The employment base in Los Angeles has shifted into technology, biotechnology, financial services, and of course, the entertainment industry has been transformed from within itself as a result of the technological advances that have impacted that industry. And then finally, health care is a more significant part of the Los Angeles economy today than it was 40 years ago.
What is the city's future and what challenges does it face?
I also think that Los Angeles has become much more aware and attentive to the challenges that it faces as a major urban area in the country. We haven't solved those issues. But I believe that there is much more directed and focused work that is underway to try to address the issues regarding education, access to health care, and more recently, housing. The cost of housing is a major challenge, and the availability of affordable housing is a major challenge that continues to face Los Angeles.
What will be the key factors in implementing change? Who will lead?
I think it's going to be critical for business leaders, community leaders and government policy makers to recognize and to make sure that we're leveraging technological changes in the ongoing evolution of the Los Angeles economy.
So with regard to education, for example, taking advantage of the developments in technology to strengthen and improve education. Those of us in health care will need to continue to embrace technological advances that make health care more accessible and convenient. Government will need to make use of technological advances to make public services more effective, and more accessible.
In order for Los Angeles to be successful, we are going to have to effectively address – and we're going to have to be successfully balanced – in the continuing economic development of the city, while at the same time addressing the socioeconomic challenges that face an increasing number of people who live in Los Angeles.
For reprint and licensing requests for this article, CLICK HERE.