ICONS 2018: Michael Milken
President, Co-founder, Milken Foundation
Friday, May 25, 2018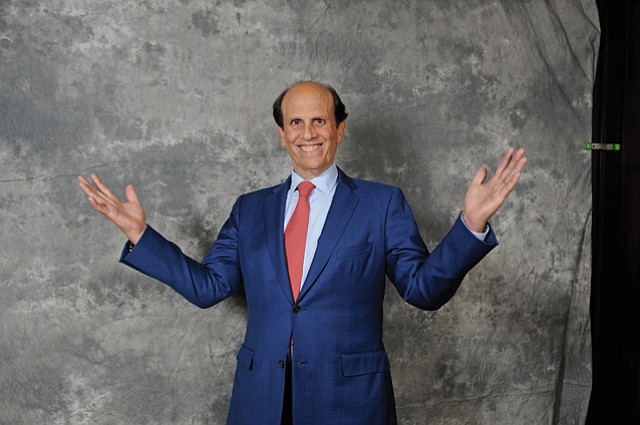 Michael Milken was a disruptor long before the Digital Age. He revolutionized the world of finance with the advent of high-yield debt, sparking an historic expansion of access to capital for American businesses even as the innovation took on the moniker of "junk bonds." Milken now tracks, analyzes and supports various disruptive and revolutionary concepts through his family's Santa Monica-based foundation.
Where is Los Angeles as a market place now?
When you look at cities that grow over time, it generally happens around leading educational institutions or universities or health systems. California has been so unique because it has four of the top 20 bioscience universities in the world. And you have Caltech, UCLA and USC – which is expanding in bioscience – down here in Southern California.
These educational institutions draw people from around the world, draw the best and the brightest, and now the question is: Will they stay? USC has had the most number of non-U.S. citizen students for most of the last decade – about 12,500 foreign students a year. How many of them stay? They might create business and change the city. To me, that's the exciting thing about Los Angeles.
What are the challenges in that area?
Unfortunately with foreign students, it's our immigration laws. If you are a grad student at UCLA or USC, one of your biggest challenges is if you can stay here. What they've found is that, if I want to go join a startup that has five or 10 employees, it's very difficult. If I want to go join IBM, then I can get a work visa. This situation is so important for California, where startups are so much a part of the economy.
For somewhere between 17 percent to 20 percent of every company founded in Silicon Valley in the last 30 years, the CEO was born in India. And if I take Taiwan and China … the total is 35 percent to 40 percent of every company in Silicon Valley with a CEO who was born in India, Taiwan or China. If I want to throw Russia, Pakistan and South Korea in, then 50 percent of all scientists and engineers in Silicon Valley were not born in the U.S.
You've said that the competition for human capital is the hallmark of this century. How is Los Angeles doing?
Having these strong university systems – these are real assets and they are greatly underestimated in terms of their value to the region. The Milken Foundation puts out all kinds of reports – best places for startups, best commercialization of intellectual property, and others. UCLA ranked first this year in startups.
For reprint and licensing requests for this article, CLICK HERE.
Prev Next