ICONS 2018: John Cushman III
Chairman, Global Transactions, Cushman & Wakefield
Friday, May 25, 2018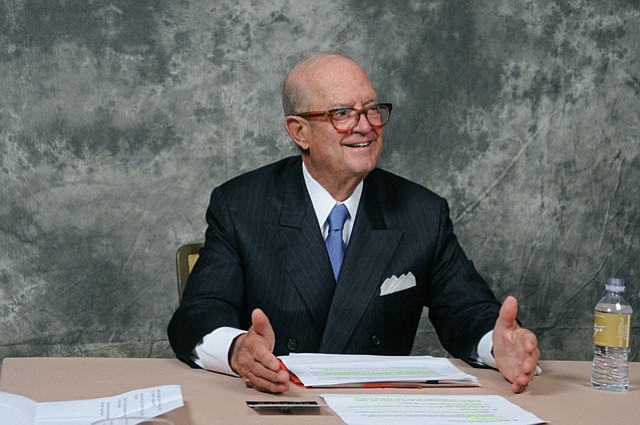 John Cushman III, chairman of global transactions at Cushman & Wakefield, has been a key player in the development of downtown Los Angeles from its low-rise past to its high-rise present. With more than half a century of commercial real estate experience under his belt, Cushman bows to the past, but isn't bound by it.
Where is Los Angeles right now as a market?
L.A. County is dynamic, it's multicultural. There are more than 100 languages spoken here. It's not like going to Nebraska where there will be one language spoken or two. That makes for a dynamic environment.
But you can't just live off the weather. You've got to have other reasons to be part of the basin. We've lost major industries, but we've gained major industries. It's a diverse economy. We have the biggest ports in America here. We have a tremendous foundation for manufacturing.

One of the very, very positive things happening is we're gaining – and I would say at a pretty rapid rate – on transportation.
A lot of people want to see a better California, a better Los Angeles County, a better city. But it's not happening fast enough. That's the problem. It's got to be expedited. One of things we've lost is leadership.
Where was the city when you started in business here?
When I started in business, it was a village. In the 1960s, there was not much of a skyline in downtown Los Angeles. My assignment was to open the Los Angeles office quickly.
When I came in 1967, they were phasing out the red car. Now we have the subway, we have the light rail. This is where I think the leaders are on a positive course.
In the 1970s, 18 buildings were added downtown, including the Arco Plaza (now City National Bank Plaza). Twenty-nine new buildings were completed in the '80s.
This place was on fire in the 1980s. It ended around '93. Then it stopped. How can a city stop for 24 years. How?
When I first came here, it was unreal. You could get the CEO of Unocal, Arco, the CEO of Crocker Bank, Security Pacific, Bank of America, all involved, and they could make stuff happen. They could decide, we're going to focus on (developing) these five blocks. Today, what we're missing is the leadership. We don't have the leadership, or if we do, they're quiet.
For reprint and licensing requests for this article, CLICK HERE.
Prev Next