ICONS 2018: Anastasia Soare
Founder and Chief Executive, Anastasia Beverly Hills
Friday, May 25, 2018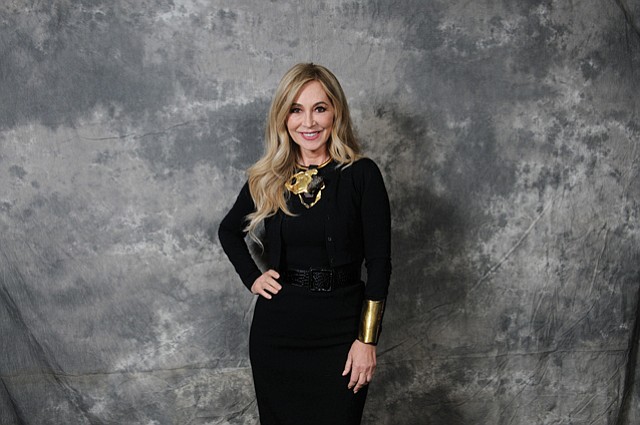 No other entrepreneur was so singularly focused on eyebrows – much less made millions of dollars from them – before Anastasia Soare started out on her American dream.
The native of Romania came to Los Angeles in 1989, and later set up a small beauty parlor dedicated to eyebrows on Bedford Drive in Beverly Hills – the start of what would become a global cosmetic line. How big has Anastasia Beverly Hills gotten? Big enough to spark reports that San Francisco-based investment titan TPG Capital is seeking to acquire a stake in a deal that would value the company at $3 billion.
Beverly Hills and Los Angeles are a lot different from when you started in 1992. What's behind the changes?
Hollywood and celebrities. Because of that, everybody is moving from Silicon Valley to Venice. At the end of the day, everything revolves around Hollywood; and the rest of Los Angeles. Before, I didn't know the power of Hollywood and how to take advantage of it.
Your business's Instagram has millions of followers. Is your current business even recognizable from its pre-social media iteration?
I was doing good with traditional, in-store selling. Instagram took everything and made it times 20, times 100. We just launched yesterday a glow kit, and posted on Instagram. We have 121,000 likes (on the video), and we reached 1.97 million people.
Was that impossible to envision 20 years ago?
Not 20 years ago, seven years ago. The iPhone and Instagram changed everything.
Were you immediately responsive to the new technology?
We used to travel every weekend to let people know about our products. My daughter hated travel and she was like, if we were able to do these as tutorials, we could reach a lot more people.
Your business is reportedly worth $3 billion – how did it reach that valuation?
I work really hard, and I give credit to my math teacher in Romania, a woman who used to give us so much homework for math. Math is the base for music and everything – I run the business on my own, and I've never had a CFO, believe it or not. My niece, she went to accounting school at the university, and she started working for me, because I trusted her.
Is the $3 billion valuation accurate?
People are speculating, but I feel honored (by the valuation). I am privileged for the people who I employ; people who have helped build this, and who are passionate about what we do. So everything I do, every decision I make, affects the people I work with.
For reprint and licensing requests for this article, CLICK HERE.
Prev Next