Custom Content: The Next Generation of Employee Benefits: What Today's Top Talent Wants From Their Employer
Los Angeles Business Journal
Thursday, May 24, 2018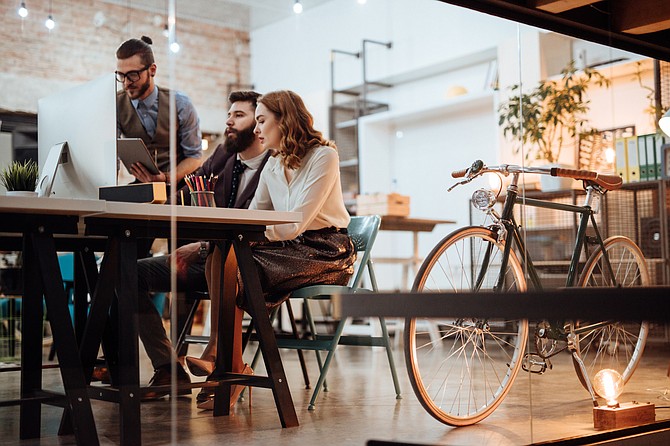 What do employees want in an employee benefits package?
While most still want healthcare coverage, retirement contributions and paid-time off, employees are looking for help with new challenges, such as student loan debt and balancing their always-connected work life with their home life. As important, they are seeking a broader range of health and wellness benefits to support their families and active lifestyles.
Across California, employers are partnering with their brokers to develop innovative benefit programs to compete successfully for talent in today's full-employment economy, while keeping employees motivated and happy.
Student Loan Debt Relief
A student loan repayment benefit is one the newest – and most prized – benefits for Millennials, as well as parents financing a college education for a child.
According to a study commissioned by Gradifi, a provider of student loan debt repayment programs for employers, 90% of those with outstanding student loan debt said a student loan repayment benefit would positively impact their decision to accept a job offer, to recommend an employer or to stay at their current employer.
Eight in 10 people with student loan debt said it is a significant source of stress. Fifty-eight percent of those with outstanding student loan debt said they prefer their employer help them pay down their student debt rather than make additional contributions to their retirement savings.
Employers with a student loan repayment benefit can make a significant financial and emotional difference in the lives of employees. For a loan of $26,500 – the median amount borrowed for a bachelor's degree – a $100 per month employer contribution would save over $10,000 in principal and interest over 10 years for a loan with a 4% interest rate. The loan would be paid off three years earlier as a result.
Family Benefits
More employees are investing in their careers at an earlier age, placing priority on professional achievement over other personal milestones, like having kids. When they do focus on starting a family, many are looking for assistance from their employers.
High on the list of important new benefits are fertility treatments, which can be very expensive. To offset that cost, some employers are offering fertility treatments through a direct reimbursement model. Employees receive an allotted amount to spend on fertility treatments – egg freezing, IVF, IUI.
Another popular benefit is adoption assistance. Because the process can be so difficult and costly, employers are offering direct reimbursement programs for qualifying expenses. Some of the expenses include adoption fees, court costs, attorney fees, traveling expenses and other expenses incurred in the legal adoption of a child.
Prev Next
For reprint and licensing requests for this article, CLICK HERE.