Health Care Leadership Forum & Awards 2018: MARC ECKSTEIN & RALPH TARRAZAS
Custom Content by the Los Angeles Business Journal
Wednesday, May 23, 2018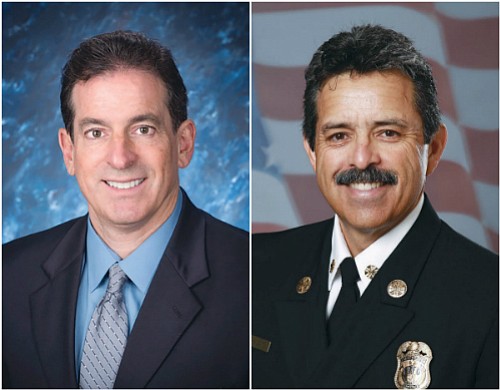 The Los Angeles Fire Department's 911-Emergency Medical Service (EMS) is one of the largest providers of acute, unscheduled health care in the nation. In the last five years, 911 use has significantly accelerated among the most vulnerable patient groups, including senior citizens, the homeless, and those confronting mental health and substance use disorders. These trends are expected to continue and will be associated with debilitating individual and system-wide costs, placing those with tenuous health and precarious socioeconomic status at further risk for homelessness, preventable illness and death. Patients who are caught in the revolving door of emergency care are not sufficiently well served by emergency departments (EDs) that are focused on stabilization of acutely ill patients and rapid treat and release of patients with chronic medical issues. At-risk patients with accelerating use of emergency services are rarely recognized when seen in multiple EDs that do not communicate with each other.
In order to address this growing need in the community, Fire Chief Ralph Terrazas and Dr. Mark Eckstein created a Public Health Unit within the LAFD's EMS Bureau. Within this Public Health Unit,they created and secured funding for the first Advanced Provider Response Unit (APRU) in January 2016. The APRU was staffed with an advanced provider (Nurse Practitioner) and a firefighter/ paramedic. The missions of the APRU were to: treat and release low acuity patients on scene; medically clear patients with mental health crises and transport them to a psychiatric urgent care center; and evaluate EMS super-users and refer them for follow up by a social worker to help them navigate the health care system and eliminate or reduce their reliance on the 911 system for their chronic needs. They also recently worked to provide Narcan to all LAFD resources and to selected Los Angeles Police Officers in order to reduce the death rate from the opioid epidemic.
For reprint and licensing requests for this article, CLICK HERE.