Health Care Leadership Forum & Awards 2018: EISNER HEALTH
Custom Content by the Los Angeles Business Journal
Wednesday, May 23, 2018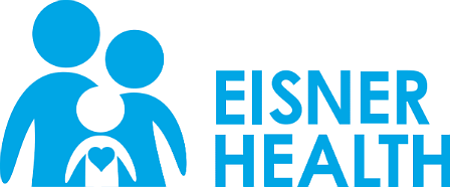 Founded in 1920 as the Anita M. Baldwin Hospital for Babies, as Eisner Health was first known, the organization occupied three beds on the campus of California Hospital. By 1945 it had opened the first preschool dental clinic in the Western US and was overseeing 30 in-patient pediatric beds at its own facility. Recognizing the need for more than pediatric care, the organization added a full complement of health care and related services in the 1990s. In 2002, a generous gift from The Eisner Foundation renamed the clinic and dramatically expanded the footprint and capacity of its Olive Street campus.
Building on a strong history of providing vital services to the community, Eisner Health became a Federally Qualified Health Center (FQHC) in 2004. In recent years, it has further expanded its scope by adding a Women's Health Center, school-based family planning clinics, multiple OB call panels at local hospitals, a school-based portable dental program, and multiple clinics in South Los Angeles and the San Fernando Valley. As of January of last year, Eisner Pediatric and Family Medical Center took on a new name, becoming Eisner Health, to fully reflect the intergenerational and comprehensive health provider that we've become.
Eisner Health has a strong history of providing low-income patients with convenient clinic locations and service hours, multilingual provider capacity, attention to cultural sensitivity, and quality health care regardless of ability to pay. Eisner Health embraces whole-person care, serving as a medical home for nearly 48,000 patients. Current programs and activities include primary medical care for children and adults, women's health, dental care for the entire family, behavioral health, case management, optometry, pharmacy, and wellness education programs.
Eisner Health's Women's Health Center (WHC) in Downtown Los Angeles runs a certified nurse-midwifery program, which provides coverage for hospital births at California Hospital Medical Center and Martin Luther King Jr. Community Hospital.
For reprint and licensing requests for this article, CLICK HERE.