Health Care Leadership Forum & Awards 2018: DR. TODD LANMAN
Custom Content by the Los Angeles Business Journal
Wednesday, May 23, 2018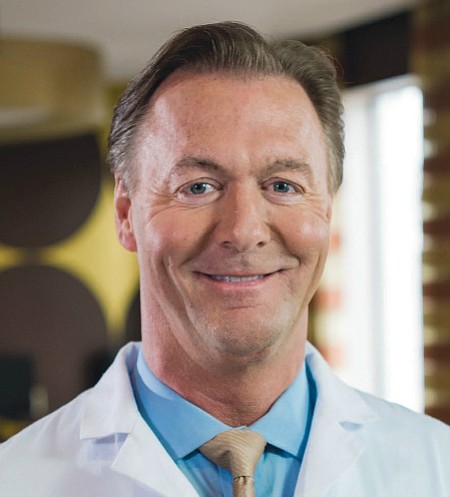 As world-renowned Beverly Hills spinal neurosurgeon Dr. Todd H. Lanman of Lanman Spinal Neurosurgery believes, without a healthy spine, there is no healthy life. As he decrees, "movement is life."
Following his own experiences undergoing a number of spinal surgeries, Dr. Lanman combined this firsthand knowledge of this with his fundamental understanding of spinal health to devote his career to helping others to live pain-free lives and restore their mobility. As a specialist in the advancement of spinal health and spine surgery for nearly 30 years, his attention to guaranteeing his patients the utmost in compassionate and skilled care under his watchful eye and steady hand has earned him his patients' trust and respect.
Dr. Lanman is the go-to Spinal Neurosurgeon for many of Hollywood's biggest stars, including A-list film and TV talent, legendary musicians, and other expert luminaries, as well as top C-suite executives. He is also sought after by those from around the globe, with many of his patients traveling thousands of miles to see him and receive his sophisticated professional care.
As a leading innovator in medicine, as well as a media educator and contributor, Lanman has published more than 10 peer-reviewed articles, as well as book chapters on topics relating to neurological surgery, and has presented more than two dozen papers at national and regional medical society meetings. His expertise is often sought out as he is often tapped to be the principal medical investigator on a wide swath of clinical trials for motion preserving surgeries and artificial disc replacement devices.
Through his proprietary 4D Health Process, Dr. Lanman seeks to help patients to think about their health in a more comprehensive and holistic way by incorporating a number of different factors to paint a more complete picture of one's health from a four-dimensional perspective.
For reprint and licensing requests for this article, CLICK HERE.