Health Care Leadership Forum & Awards 2018: DR. MARGARET PETERSON
Custom Content by the Los Angeles Business Journal
Wednesday, May 23, 2018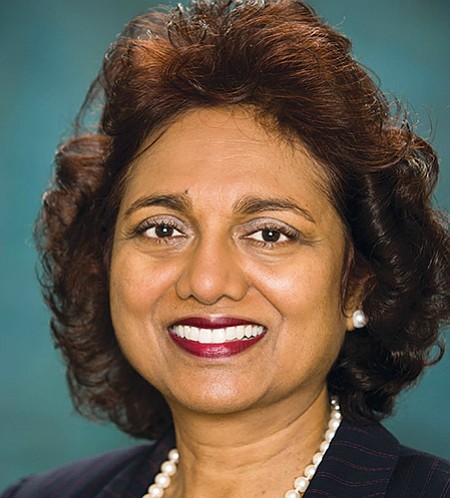 Currently serving as President of Dignity Health's California Hospital Medical Center, a 318-bed community hospital located at the southern end of downtown Los Angeles, Dr. Margaret Peterson began her career as a registered nurse. She earned two Master of Science degrees, in Nursing and Cardiovascular Nursing, from The Catholic University of America in Washington, D.C. That wasn't enough, so she went on to obtain a Doctor of Philosophy in Administration from Miami University in Ohio. Her education and experience give her an understanding of a hospital's operations and finances, in addition to its clinical aspects.
Dr. Peterson is also serving as the Vice Chair of the Board of the Hospital Association of Southern California. She has been honored by several organizations for her community leadership. Throughout her career, she has demonstrated her commitment to excellence in patient care through strategic partnerships with the American Heart Association and other notable organizations.
Dr. Peterson is a visionary, a creative and dynamic leader, an excellent role model, and a cheerleader, all rolled into one. She has taken a struggling safety-net hospital that serves some of the poorest people in the country, made it financially solvent and, more importantly, has propelled it toward significantly increased (and still increasing) quality scores. Dr. Peterson is highly respected by her colleagues and staff. She will go to the mat for her team and instills strong loyalty in those who work for her. She engenders excellent relationships with providers, payors and other stakeholders.
A results-oriented leader, Dr. Peterson is focused on making the hospital the center of health and wellness for downtown Los Angeles. She engages non-stop with the community, reaching out to work with local agencies and clinics, the Central City Association and LA Business Improvement District, the City Attorney's office, LAPD and LAFD.
For reprint and licensing requests for this article, CLICK HERE.