Health Care Leadership Forum & Awards 2018: DR. DAVID LUNA
Custom Content by the Los Angeles Business Journal
Wednesday, May 23, 2018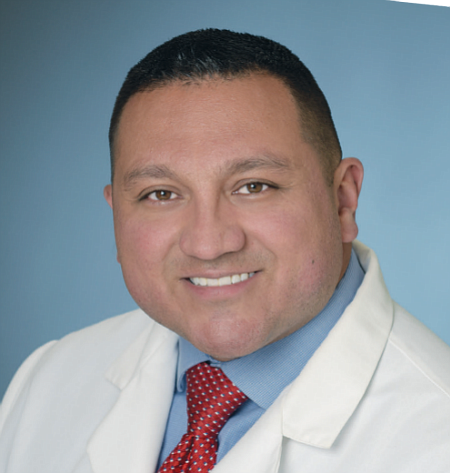 Dr. David Luna has dedicated his medical career to increasing access of quality health care to underserved populations, reducing health outcomes disparities among racial and ethnic minorities and addressing the shortages of physicians in primary care.
Today, as the Chief Medical Officer of Saban Community Clinic, Dr. Luna leads the medical care team and the overall clinical vision for the organization's three health centers, ensuring the delivery of affordable, quality health care services to low-income and uninsured men, women, and children. The Clinic provides more than 100,000 patient visits each year.
In his role, Dr. Luna is responsible for the oversight of quality management practices, including practitioner reviews, protocol updates and compliance reviews, and supervision of the clinical and medical staff.
Dr. Luna's research experience includes assessment of barriers to HIV treatment in underserved communities and the integration of substance abuse treatment programs within primary care. He completed training in these areas at Harvard University and the University of Pennsylvania.
Under Dr. Luna's leadership, Saban Community Clinic has reached new levels of medical and clinical success, resulting in improved patient experience and greater access to quality care. For example, Dr. Luna led a project team to implement nationally tested best practices for optimal patient experience and access to care. Through a yearlong intense, collaborative transformation process which redesigned clinical operations, Saban Community Clinic achieved a 30% reduction in no-show rates, 35% reduction in average cycle time, increased access to care and improved continuity of care with care teams. Patients are now able to get an appointment sooner and finish their doctor's visit within an hour.
Dr. Luna also raised the bar in patient care. After a rigorous certification process, Saban Community Clinic earned recognition through the National Committee for Quality Assurance as a Patient Centered Medical Home (PCMH). The Clinic's three sites earned Level 3 recognition, the gold standard for patient-centered care.
For reprint and licensing requests for this article, CLICK HERE.