1. Patrick Soon-Shiong
2018 Wealthiest Angelenos
Friday, May 18, 2018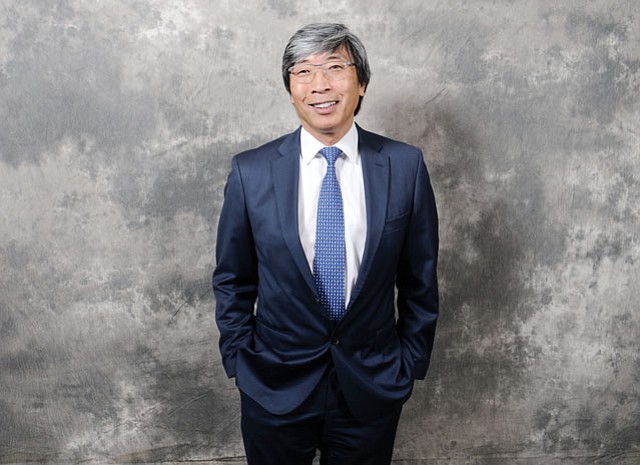 THE MONEY
Pharmaceutical and biotech billionaire Soon-Shiong has made his fortune starting, building and selling drug companies: APP Pharmaceuticals for $4.6 billion in 2008, and Abraxis BioScience for $2.9 billion in 2010. The trained surgeon now runs the Culver City-based NantWorks empire, which comprises a number of health care, technology and communications companies established as part of his goal to cure cancer. This year's estimate got a boost from indication of higher valuation of Soon-Shiong's private assets, including NantBio, an entity that combines NantBioSciences, NantOmics and NantCell. The set of enterprises is valued at approximately $13 billion based on third-party investments and insights on peer company valuations ,moving our estimate of Soon-Shiong's 85 percent stake up to around $11 billion. The doctor's public holdings, including a stake in tronc—the Chicago-based media company that has agreed to sell the Los Angeles Times to Soon-Shiong—and other assets, including a stake in the Los Angeles Lakers, also increased.
THE BUZZ
Soon-Shiong made headlines in early 2018 with his $500 million bid for the L.A. Times and other California titles from tronc. The deal hasn't closed, but he has dismissed reports of the transaction being stalled and has addressed Times employees with an ambitious vision for the paper, as well as plans to move it to El Segundo from its historic downtown office. He remains the second-biggest shareholder in tronc, with a 24.79 percent stake as of the end of April. Plans for an IPO for Soon-Shiong's NantBio are ongoing, while the mix of "completing audit work" and "volatile" market conditions has blurred any timeline for a public debut. Soon-Shiong was born in South Africa to Chinese parents. He finished high school at 16 and medical school at 23. A residency stint took him to Canada, where he met his wife, Michele Chan. Soon-Shiong was recruited by UCLA Medical School in 1983 and served there as director of the pancreas transplant program. He left UCLA in 1991 to found his own medical research business. His political donations skew heavily toward the Democratic Party. Soon-Shiong is chairman of the Chan Soon-Shiong Family Foundation and the Chan Soon-Shiong Institute of Molecular Medicine. He heads Cancer Breakthroughs 2020, a coalition of support for his goal of creating a vaccine-based immunotherapy for cancer by 2020.
NET WORTH
$21.6 billion
+20%
Last Year: $18.0 billion
AGE: 65
RESIDENCE: Brentwood
SOURCE OF WEALTH: Pharmaceuticals, health care technology, investments
For reprint and licensing requests for this article, CLICK HERE.