Musk's L.A. Play
Plans for SpaceX, Boring Co. call for new role in public sphere
Friday, May 18, 2018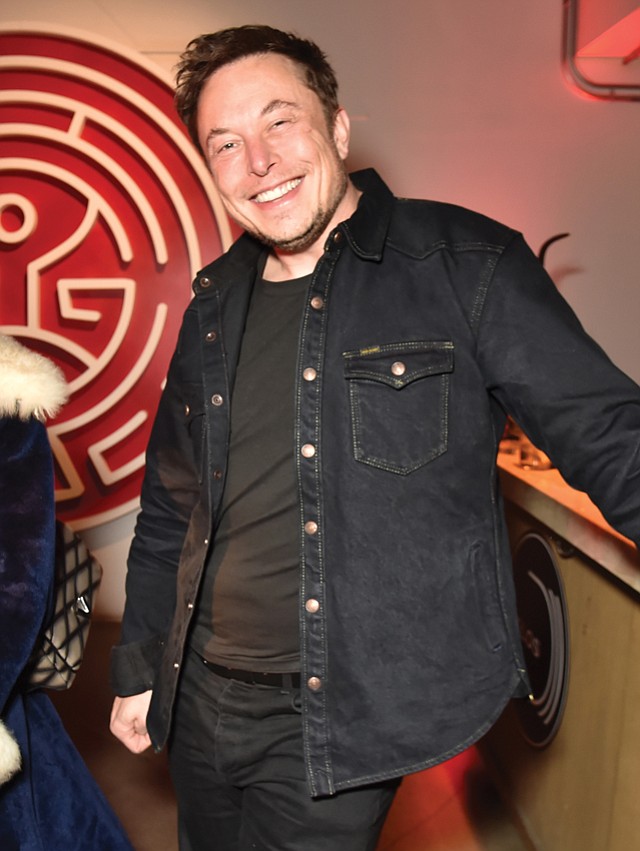 Los Angeles Mayor Eric Garcetti shuttled through policy proposals in his April "State of the City" speech before hitting an uncommon topic in municipal governance – colonizing Mars.
"Today I'm pleased to officially announce that SpaceX will start production development of the Big Falcon Rocket in the Port of Los Angeles," Garcetti proclaimed. "This is a vehicle that holds the promise of taking humanity deeper into the cosmos than ever before."
"And this isn't just about reaching into the heavens," the mayor continued. "It's about creating jobs right here on earth."
Garcetti's declaration signified a new stage for Hawthorne-based Space Exploration Technologies Inc. and its founder Elon Musk – as Musk simultaneously faces increased scrutiny.
His electric car company, Tesla Inc., has endured stalled production of its Model 3 sedan, a recall of Model S cars, and a May shareholder conference call in which Musk deemed investor questions "boneheaded" and "boring."
Tesla runs a factory and offices in Fremont and Palo Alto. But Musk also faces new opportunity and controversy with his two companies closer to the billionaire's Bel Air residence.
Conjuring a modern take on the cliché that all politics are local – even in matters of interplanetary commerce and human salvation – Musk has, for the first time, put himself into the thicket of Los Angeles government.
Just the last two months have seen him inspire (and, at times, alienate) civic stakeholders – groups that Musk never before had to interact with, much less seek approval from.
The business community, meanwhile, takes a wait-and-see approach to Musk's new venture, the Boring Co., his underground transportation project which is also headquartered in Hawthorne.
"All of Mr. Musk's enterprises have a large commercial element to them and great public interest," John Forry, managing director at financial and accounting consultancy CBIZ Inc., said of Musk, who declined an interview for this story through a spokeswoman.
"But I don't think his commercial experience and finance will necessarily make his technology more reliable. And that's going to be the crucial element."
Musk was born in South Africa, went to high school in Canada, completed college in Pennsylvania, and for more than a decade has lived in Bel Air.
He became wealthy, however, in Silicon Valley. Musk was one of its earliest moneymakers, selling Zip2, software that put newspaper content on the web, to Compaq in 1998 for $400 million. The next year, Musk was interviewed on television as he took delivery of a $1 million car, the McLaren F1.
For reprint and licensing requests for this article, CLICK HERE.
Prev Next