9. Edward Roski Jr.
2018 Wealthiest Angelenos
Friday, May 18, 2018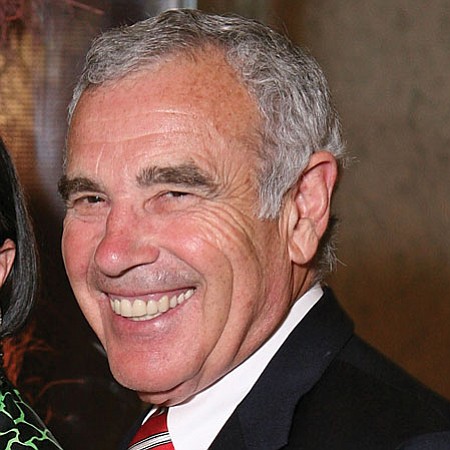 THE MONEY
Roski is the founder, president and chairman of Majestic Realty, the largest privately held industrial developer in the U.S. Majestic has a portfolio of 90 million square feet of industrial, office and retail space. A healthy hike in property valuations under construction helped drive the increase in our estimate this year. Roski, who has a stake in Staples Center, also is minority owner of the Los Angeles Lakers and the Los Angeles Kings, both of which saw increases in value.
THE BUZZ
The decorated Marine was elected in March to the board of the Congressional Medal of Honor Foundation for a three-year term as director. The organization last October awarded Roski with the Circle of Honor Award. He and his wife, Gayle, received the Scopus Award from American Friends of Hebrew University in April. Majestic continues to be active, recently breaking ground on a mixed-use hospitality and retail district in Las Vegas. Other recent projects and deals include a warehouse facility under construction in Aurora, Colo., the biggest speculative development the company has undertaken, and a $14.5 million buy of the former Dairyland Greyhound Park in Kenosha, Wis., with plans to convert it to a business park with 2 million square feet of development. Roski earned two Purple Hearts for his service in Vietnam. He came back to the U.S. and joined Majestic, which his father had started in 1948 as a real estate brokerage firm selling warehouses.
NET WORTH
$5.3 billion
+15%
Last year: $4.6 billion
AGE: 79
RESIDENCE: Toluca Lake
SOURCE OF WEALTH: Real estate
For reprint and licensing requests for this article, CLICK HERE.