8. Steven Udvar-Hazy
2018 Wealthiest Angelenos
Friday, May 18, 2018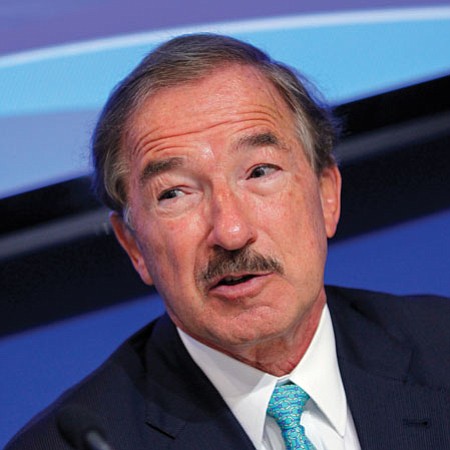 THE MONEY
Udvar-Hazy is a pioneer of aircraft leasing, a role that started with the founding of International Lease Finance Corp. in 1973. He sold the company to American International Group in 1990 for $1.3 billion, and stayed on as chairman and CEO until 2010. He left to establish Air Lease Corp., where he's now executive chairman. Air Lease had $756.2 million in profit in 2017, more than double the year-earlier earnings. The increase was due in part to a tax benefit coming from a re-measurement of deferred tax assets and liabilities in connection with the Trump tax cut. Air Lease finished the year with 244 of its own aircraft and another 50 under management, with the fleet's book value up 10 percent to $13.3 billion.
THE BUZZ
Emotional downs and ups so far this year for Udvar-Hazy, who saw International Lease Finance Corp. co-founder Leslie Gonda pass away in March, and took the podium two weeks later to introduce pal Sir Richard Branson when the British aviation entrepreneur got a plaque on the Aviation Walk of Fame in Westchester. Udvar-Hazy was born in Budapest, Hungary, and moved to the U.S. with his family in 1958, fleeing Soviet occupation amid the Cold War. He graduated from UCLA with a bachelor's in economics and holds an honorary doctorate degree from Embry-Riddle Aeronautical University. Udvar-Hazy in 1999 donated $60 million to the National Air and Space Museum, which named its Virginia facility after him. He was honored with the Grand Cross of the Order of Merit of Hungary in 2016.
NET WORTH
$5.6 billion
+10%
Last year: $5.1 billion
AGE: 72
RESIDENCE: Beverly Hills
SOURCE OF WEALTH: Aircraft leasing
For reprint and licensing requests for this article, CLICK HERE.