45. Gary Winnick
2018 Wealthiest Angelenos
Friday, May 18, 2018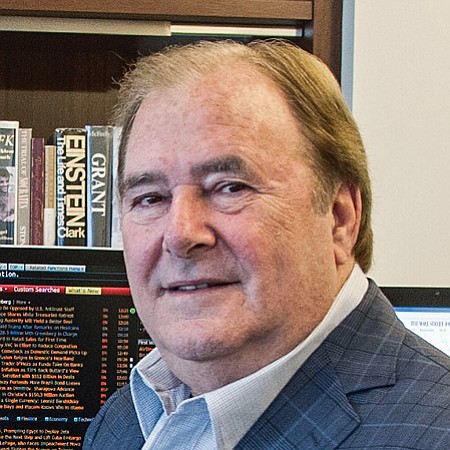 THE MONEY
The bulk of Winnick's wealth tracks to the sale of $734 million worth of Global Crossing stock nearly 20 years ago. He now serves as chairman of Winnick & Co., and got into the live-streaming business in 2017, when he acquired a significant minority stake in digital entertainment company Qello for an undisclosed amount. He spun off its live music subsidiary, Qello Concerts, at year's end with a sale to Canada-based Stingray, also on undisclosed terms. He retained a large stake in uCast. Winnick & Co. also invests in industries such as telecommunications, digital media, health care and real estate.
THE BUZZ
It took Winnick just two and a half years to become a billionaire between founding his company and selling off his stock. Global Crossing went public a year after it was founded, at a $4.5 billion valuation. Winnick has been largely quiet since cashing out, other than serving as chairman of Winnick Family Foundation. Winnick's wife, Karen, is a children's book author. The two support a number of environmental, animal-rights, health care and Jewish causes. The couple lives in the 1930s Bel Air estate built by Conrad Hilton.
NET WORTH
$1.5 billion
+7%
Last year: $1.4 billion
AGE: 70
RESIDENCE: Bel Air
SOURCE OF WEALTH: Telecommunications, investments
For reprint and licensing requests for this article, CLICK HERE.