42. Ray Irani
2018 Wealthiest Angelenos
Friday, May 18, 2018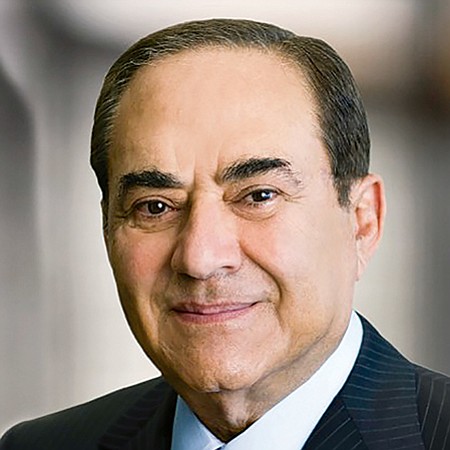 THE MONEY
Irani's net worth rose as his personal investments in real estate and venture capital offset a drop in Occidental Petroleum holdings. He continued to sell OXY shares, which now comprise roughly one-third of his portfolio. Irani, who works out of his Westwood family office, further diversified his portfolio, which includes investments in medical-related real estate properties, private equity and bonds.
THE BUZZ
The billionaire stepped down from the board of Wynn Resorts Ltd. in the wake of sexual harassment allegations against founder Steve Wynn. Lebanon-born Irani moved to Los Angeles in 1953, receiving a doctorate in chemistry from USC. Irani succeeded Armand Hammer as chief executive of Occidental in 1990. During his tenure, Occidental's market capitalization increased 15-fold to more than $80 billion. Shareholder concerns over his compensation package led to his retirement in 2011. He has amassed more than 150 patents as a researcher. He also donated $20 million towards the residential college at USC Village.
NET WORTH
$1.7 billion
+6%
Last year: $1.6 billion
AGE: 83
RESIDENCE: Bel Air
SOURCE OF WEALTH: Occidental Petroleum Corp., investments
For reprint and licensing requests for this article, CLICK HERE.