35. Charles Munger
2018 Wealthiest Angelenos
Friday, May 18, 2018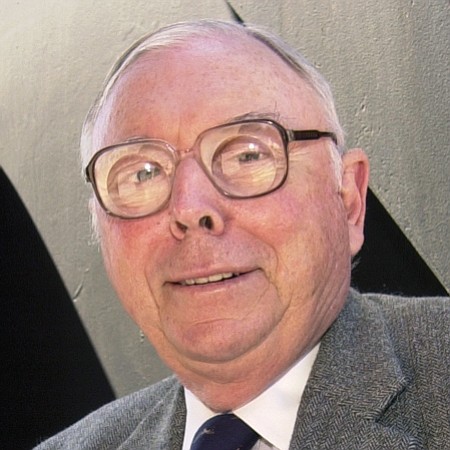 THE MONEY
The vice chairman of Berkshire Hathaway is a longtime friend and business partner of Warren Buffett. Munger helped steer Berkshire Hathaway toward the 1972 purchase of See's Candies, which is considered among the most important acquisitions made by the investment giant. Munger's public holdings in Berkshire Hathaway and Costco Wholesale Corp. saw gains during the past year. Berkshire stock was up about 28 percent this year.

THE BUZZ
Munger remains chairman of the Daily Journal Corp., based on the eastern edge of downtown. He is a director of Costco and chairman of the board of trustees of Good Samaritan Hospital in the Westlake district. In March, he gave $21 million to Good Samaritan to help make the 133-year-old hospital earthquake safe and to expand its ER. The Omaha, Neb. native served in the Army during World War II and went to Harvard Law, after which he and his family moved to California. In 1962, Munger founded Munger, Tolles & Olson and later formed investment firm Wheeler, Munger & Co.
NET WORTH
$1.9 billion
+19%
Last year: $1.6 billion
AGE: 94
RESIDENCE: Los Angeles
SOURCE OF WEALTH: Investments
For reprint and licensing requests for this article, CLICK HERE.