30. Neil Kadisha
2018 Wealthiest Angelenos
Friday, May 18, 2018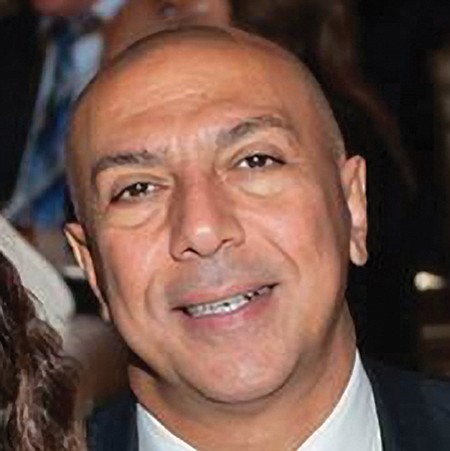 THE MONEY
The bulk of Kadisha's wealth is tied up in San Diego telecom giant Qualcomm Inc., whose shares have dropped about 17 percent over the past year. He also is a co-owner of Omninet Capital, a Beverly Hills-based real estate and venture capital fund, which manages $1 billion in capital and owns more than 7 million square feet of commercial real estate and 13,000 residential units nationwide.
THE BUZZ
The only member of the wealthy Nazarian clan with enough known assets to make our list. Born in Tehran and educated in England, Kadisha married into the family. Kadisha's partners in Omninet Capital include brother-in-law Benjamin Nazarian, its chief executive. His wife Dora is the daughter of its late founder, family patriarch Izak Parviz Nazarian. The family sold satellite technology company Omninet Corp. to Qualcomm in 1988, and Kadisha joined the San Diego company's board, leaving in 2002. He purchased an $8.25 million Beverly Hills estate owned by NBA player Kris Humphries last year.
NET WORTH
$2.3 billion
+21%
Last year: $1.9 billion
AGE: 63
RESIDENCE: Beverly Hills
SOURCE OF WEALTH: Telecommunications, investments
For reprint and licensing requests for this article, CLICK HERE.