29. Peter Thiel
2018 Wealthiest Angelenos
Friday, May 18, 2018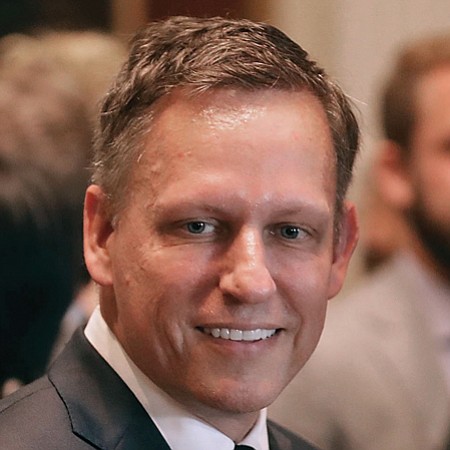 THE MONEY
Thiel has an estimated 10-percent stake in Palantir Technologies Inc., a Palo Alto-based big data firm he co-founded in 2004, valued recently at $10 billion. The former Silicon Valley entrepreneur also has profited from dozens of startup companies – including PayPal Holdings Inc., which he co-founded, as well as LinkedIn and Yelp. He was also the first outside investor in Facebook Inc., for which he paid $500,000 for a 10 percent stake in 2004 and turned into more than $1 billion.
THE BUZZ
Thiel became Los Angeles' latest billionaire with his decision earlier this year to exit Silicon Valley, voicing frustration with its liberal politics. His Thiel Capital and Theil Foundation plan to move its 50 employees to Los Angeles. The conservative venture capitalist was pondering quitting the Facebook board when the company became embroiled in its data-sharing scandal. Thiel's Palantir software firm, a Pentagon contractor, was accused of helping to harvest the personal data of 87 million Facebook users.
NET WORTH
$2.5 billion
new
AGE: 50
RESIDENCE: Hollywood
SOURCE OF WEALTH: Technology, investments
For reprint and licensing requests for this article, CLICK HERE.