28. Geoffrey Palmer
2018 Wealthiest Angelenos
Friday, May 18, 2018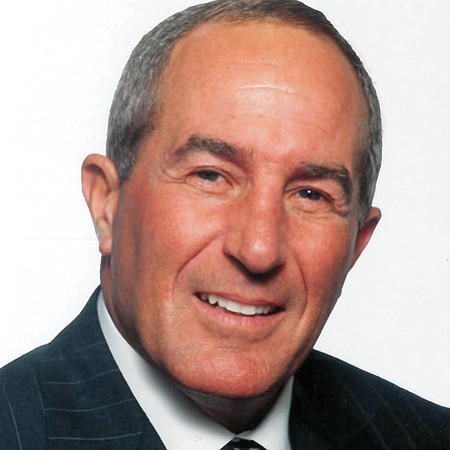 THE MONEY
The Beverly Hills-based developer has built more than 10,000 multifamily units in Los Angeles County, including more than 3,000 in downtown. The recently opened Broadway Palace in downtown is part of about 4,400 units planned or under development. Last year, the City of Los Angeles settled for $400,000 a lawsuit filed against Palmer for damages to the city stemming from the massive 2014 fire at his Da Vinci complex. The city originally sought $20 million.
THE BUZZ
Palmer reportedly donated more than $2 million to a Trump-supporting political action committee during the 2016 presidential campaign. In 2009, he filed a successful lawsuit that overturned the L.A.'s zoning requirements for affordable housing. He is an alumnus of the University of Colorado at Boulder and Pepperdine University School of Law. He and his wife, Anne, live in a Beverly Hills mansion they bought in 2001 for $21 million, and own properties in Malibu, St. Tropez and Aspen, Colo. He is on the board at the Los Angeles County Museum of Art.
NET WORTH
$2.8 billion
+12%
Last year: $2.5 billion
AGE: 67
RESIDENCE: Beverly Hills
SOURCE OF WEALTH: Real estate
For reprint and licensing requests for this article, CLICK HERE.