23. Evan Spiegel
2018 Wealthiest Angelenos
Friday, May 18, 2018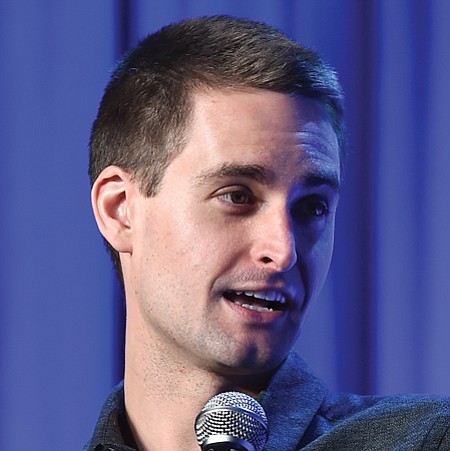 THE MONEY
Snap Inc. CEO Spiegel's wealth surged upward in 2017 with the social media company's explosive initial public offering, which valued the company at $28.3 billion, but share prices have fallen significantly since then, with a recent market cap under $20 billion. Spiegel started receiving a 3 percent stock bonus in November with several more quarterly installments due – although that did little to offset the declining stock price. The stock bonus appears to be the first significant differentiator from co-founder Bobby Murphy.
THE BUZZ
Spiegel was the best-paid U.S. chief executive in 2017, pulling down some $507 million largely as a result of shares vesting on Snap Inc.'s initial public offering last March. But Snap's performance has been rocky. The redesigned Snapchat app was publicly panned by celebrities such as Kylie Jenner and Rihanna. The tech mogul did, however, make big gains in his personal life, marring model Miranda Kerr last May. The couple welcomed their first child, a boy, Hart – named for Spiegel's grandfather – earlier this month.
NET WORTH
$3.3 billion
–31%
Last year: $4.8 billion
AGE: 27
RESIDENCE: Brentwood
SOURCE OF WEALTH: Mobile app
For reprint and licensing requests for this article, CLICK HERE.