20. Do Won "Don" & Jin Sook Chang
2018 Wealthiest Angelenos
Friday, May 18, 2018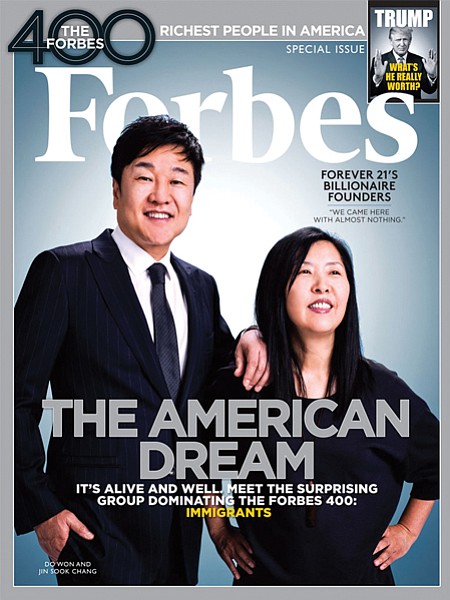 THE MONEY
Husband and wife Do Won "Don" and Jin Sook Chang are 100 percent owners of fast-fashion chain Forever 21, one of the largest clothing retailers in the U.S. This year's estimate for the couple's fortune is up, based largely on a greater valuation of the North American specialty apparel segment. The ratio of enterprise value to sales of a key index of 27 retailers—close peers to Forever 21—rose over the first few months of 2018 following a multi-year low in 2017. The company shuttered underperforming stores in North America and Europe and currently operates more than 800 stores under the Forever 21, XXI Forever and F21 Red nameplates, as well as its latest venture, a millennial beauty boutique chain Riley Rose.
THE BUZZ
The couple moved to the U.S. from South Korea in 1981 and opened their first store in Highland Park in 1984. Jin Sook Chang runs the creative side of the business while Don Chang handles the financials. Daughters Linda and Esther also work at the company.
NET WORTH
$4 billion
+18%
Last year: $3.4 billion
AGE: 64 (Don)
RESIDENCE: Beverly Hills
SOURCE OF WEALTH: Apparel retailing
For reprint and licensing requests for this article, CLICK HERE.