19. David Murdock
2018 Wealthiest Angelenos
Friday, May 18, 2018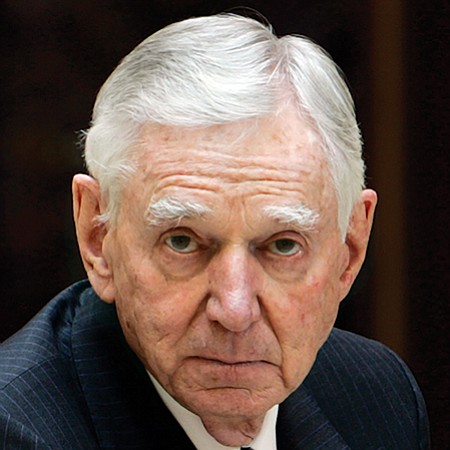 THE MONEY
The primary sources of Murdock's wealth are his ownership of produce distributor and marketer Dole Foods Co. in Westlake Village and its former parent company Castle & Cooke Inc. The latter includes real estate holdings ranging from residential, office and retail developments to golf clubs and resorts, along with various manufacturing, mining and building-material operations and a chassis lessor that services truck fleets. THE BUZZ
Dole filed for an IPO, then got deep into talks on a sale to Belgium-based Greenyard NV before calling both deals off in a matter of days in January. Greenyard chose its words about the breakup carefully enough to suggest the $2.5 billion price tag – higher than prior estimates of Dole's value – was in the ballpark. Couple that with Castle & Cooke's spread over asset categories well positioned to capitalize on the current economy and the 95-year-old looks to be well ahead of the game.
NET WORTH
$4 billion
+11%
Last year: $3.6 billion
AGE: 95
RESIDENCE: Los Angeles
SOURCE OF WEALTH: Food distribution, investments
For reprint and licensing requests for this article, CLICK HERE.