16. Tom Gores
2018 Wealthiest Angelenos
Friday, May 18, 2018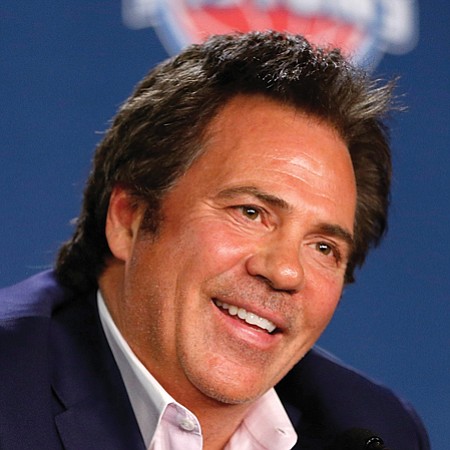 THE MONEY
Gores' net worth increased this year based on an estimated growth in his private equity business and an increase in the value of the Detroit Pistons, 100 percent of which Gores owns. He is founder, chairman and chief executive of Beverly Hills private equity firm Platinum Equity, which is the fifth-largest private equity shop in Los Angeles County, with $13 billion in assets. It's currently investing from its fourth buyout fund, a $6.5 billion vehicle that closed last year.
THE BUZZ
Platinum's major recent announcements include the $3.9 billion purchase of Husky Injection Molding Systems and a binding offer to buy LifeScan from Johnson & Johnson for about $2.1 billion. Gores serves on the Los Angeles County Museum of Art's board of trustees. Gores late last year bought back his former house in Beverly Park for $38 million – he traded the house and other properties in 2016 in a deal for a Bel-Air estate for $100 million. Gores worked with older brother Alec, a fellow Wealthiest Angeleno, before striking out on his own in 1995 to start Platinum.
NET WORTH
$4.3 billion
+16%
Last year: $3.7 billion
AGE: 53
RESIDENCE: Beverly Hills
SOURCE OF WEALTH: Private equity, sports
For reprint and licensing requests for this article, CLICK HERE.