12. Donald & Rochelle Sterling
2018 Wealthiest Angelenos
Friday, May 18, 2018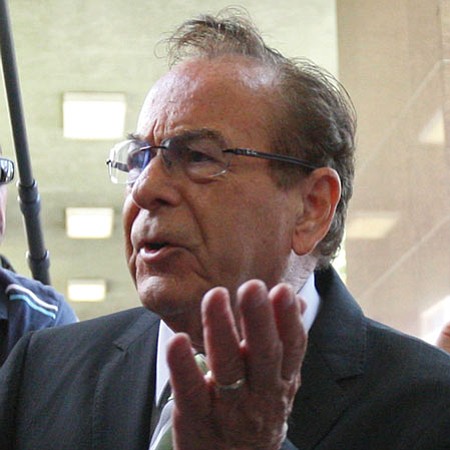 THE MONEY
Donald Sterling still holds nearly all of the real estate he has acquired since the 1960s. The expansive portfolio of more than 160 apartment buildings in Los Angeles continues to appreciate. His wealth declined by $2.5 million after a fine by the National Basketball Association for racist comments in 2014 but it was boosted by the forced sale of the Los Angeles Clippers to ex-Microsoft CEO Steve Ballmer for $2 billion.
THE BUZZ
Donald Sterling remains married to his wife of six decades, although the couple has been separated for years, according to Rochelle "Shelly" Sterling. A relationship between Donald Sterling and V. Stiviano became public in 2014, leading to a court ruling that Stiviano relinquish $2.6 million worth of gifts, including a Beverly Hills duplex, because Donald hadn't received Shelly's consent to give away the community funds. In November 2017, a Los Angeles jury ordered him to pay $1.54 million to a tenant who was forced out of her West Hollywood apartment in 2009 by a fire exacerbated by what she alleged was a faulty alarm system.
NETWORTH
$5 billion
+19%
Last year: $4.2 billion
AGE: 83 (Donald)
RESIDENCE: Beverly Hills
SOURCE OF WEALTH:
Real estate, sports
For reprint and licensing requests for this article, CLICK HERE.