10. William Barron Hilton
2018 Wealthiest Angelenos
Friday, May 18, 2018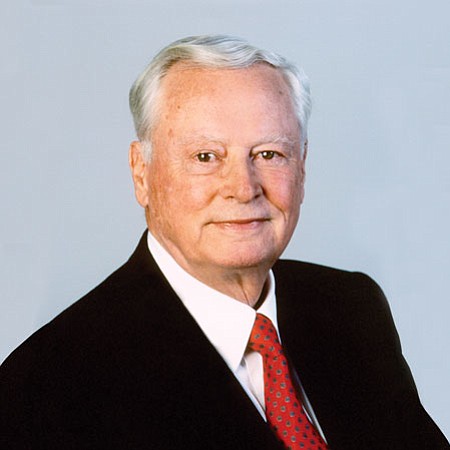 THE MONEY
The son of Hilton Hotels founder Conrad Hilton ran his father's company and profited from its $26 billion sale to private equity firm Blackstone in 2007. Hilton keeps much of his money in blue-chip stocks.
THE BUZZ
Hilton is retired but remains as chairman emeritus of the Conrad N. Hilton Foundation in Agoura Hills, which his father founded in 1944. The younger Hilton stepped down from the foundation's board in 2014, but has pledged to leave the majority of his fortune to the organization, which reported assets of $2.7 billion at the end of 2016. According to the foundation, his contribution will surpass the initial amount given by Conrad Hilton and will make him the foundation's largest donor. Last year, the foundation provided millions of dollars to programs for substance abuse prevention, foster youth, hospitality training, children with HIV and AIDS and Catholic sisters and education worldwide as part of the $26 million round of donations. Part of the initiative was a pledge of $8.5 million over three years to support a Home for Good initiative at the United Way of Los Angeles to help end chronic homelessness in Los Angeles County. Part of those funds helped USC launch the Homelessness Policy Research Institute in partnership with Home for Good. Hilton's family has made headlines for more than its philanthropy; his grandchildren include Paris and Nicky Hilton, and his one-time stepmother was Zsa Zsa Gabor.
NET WORTH
$5.2 billion
+16%
Last year: $4.5 billion
AGE: 90
RESIDENCE: Holmby Hills
SOURCE OF WEALTH: Inheritance, hotels
For reprint and licensing requests for this article, CLICK HERE.