Ports' Cargo Numbers Mixed in April
Monday, May 14, 2018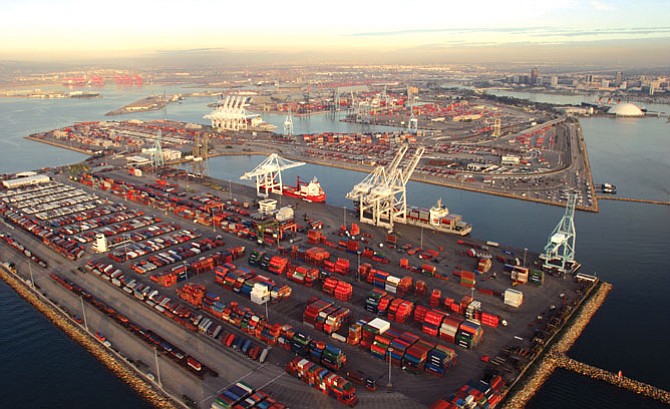 The Port of Long Beach saw a 10.8 percent increase in cargo movement for the month of April compared to the same time last year. Port of L.A. on the other hand, recorded a decline.
Import containers at Long Beach rose 8.4 percent to 312,376 TEUs compared to April 2017. Exports jumped 22 percent to 141,799 TEUs, port officials said. Four months into 2018, the port has moved 2.5 million TEUs, an increase of 17 percent compared to the same time last year.
"For us, part of that is the shift of services we saw a year ago, but at least some of our strong growth appears to be a result of trade tensions as anxious shippers rush to get their cargo to overseas markets," Port of Long Beach Executive Director Mario Cordero said in a statement.
Port of Los Angeles processed 705,536 TEUs in April, a dip of 1.3 percent compared to last April's record of 714,755 TEUs. April imports dropped 2.9 percent to 361,108 TEUs compared and exports increased 4.5 percent to 164,703 compared to April 2017.
Manufacturing and trade reporter Shwanika Narayan can be reached at snarayan@labusinessjournal.com or 323-556-8351. Follow her on Twitter @shwanika.
For reprint and licensing requests for this article, CLICK HERE.