Private Equity Takes Top Spot in L.A. RE Scene
Funds go for riskier deals with end of cycle seen on horizon
Friday, May 11, 2018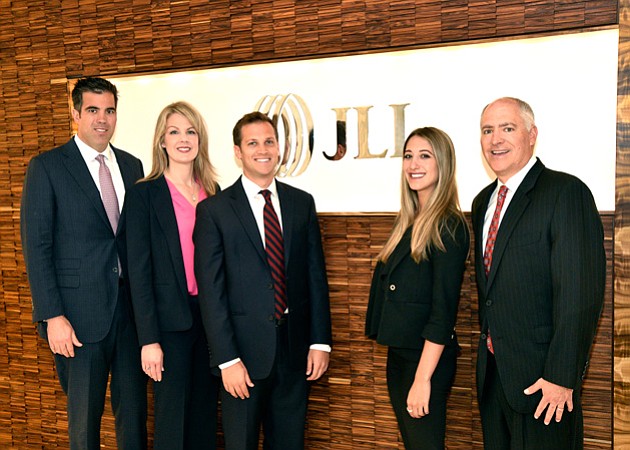 It's boom time for private equity firms looking for real estate deals in Los Angeles County, which beat out Manhattan to lead the nation in institutional capital invested last year, according to a CBRE Group Inc. study, based on data from Real Capital Analytics Inc., a New York-based data and analytics firm for commercial real estate.
Private equity accounted for 66.4 percent of all commercial real deals in L.A. County in 2017, more than double its share the year prior, for a total value of $6.2 billion.
Private equity funds typically take on riskier investments that other financial institutions are reluctant to touch.
"We're at the end of this (business) cycle, but the volume is still very high," said George Entis, senior research analyst of capital markets at CBRE Group Inc. "There are fewer quality opportunities left (in local commercial real estate)."
The rise of private equity came as most of the remaining categories of buyers saw declines. Investment managers' sales volume fell 37.5 percent to $2 billion in 2017. Investments by sovereign wealth funds tumbled 62 percent to $800 million. Pension fund investment slipped 45.5 percent to $600 million. Insurance investment slumped 43 percent to $400 million and banks' investment fell to $100 million, down 80 percent from a year earlier.
Foreign buyers – led by investors from Qatar, Singapore, South Korea and Canada – accounted for roughly 20 percent of the Los Angeles area's institutional capital in 2017.
Total sales volume from foreign investment slumped 50 percent year-over-year after seven straight years of growth, Real Capital Analytics.
JLL Snags CBRE Team
Five CBRE Group Inc. brokers jumped ship to Jones Lang LaSalle Inc.'s downtown office, boosting the latter's health care services team in the Southwest.
Bryan Lewitt, the team's leader, was hired as a managing director at JLL. Chris Isola was hired as an executive vice president while Evan Lewitt and Kellie Hill were brought on board as senior associates. Julia Dardick was hired as a client services specialist.
The quintet of brokers had worked at CBRE's offices in Los Angeles.
The group provides investment sales, leasing and real estate strategies to a broad range of health care-related businesses.
Lewitt has completed transactions valued at more than $1.5 billion, according to JLL. He currently is a member of California Hospital's Medical Centers Foundation board of governors.
Strange Bedfellows
A state assembly bill that aims to make new buildings emissions free in terms of greenhouse gases by 2030 is running into opposition from some developers and homeless advocates.
AB 3232, sponsored by Assemblymember Laura Friedman, a Democrat based in Glendale, would require the California Energy Commission to come up with a plan to further the goal of emissions-free buildings.
The California Building Industry Association, a Sacramento-based trade organization that advocates for real estate developers, has criticized the bill, saying it could drive up energy costs up to $877 per household per year, or up to $6.1 billion across the state.
The group cited a study by Navigant, a Chicago-based consulting firm, which said changing natural gas appliances for all-electric alternatives – one way to cut emissions from buildings – would cost the average Southern California household more than $7,200 to purchase new equipment, upgrade wiring and electrical panels.
The bill also has drawn opposition from homeless advocates such as Richard Xavier Corral, interim executive director for the San Gabriel Valley Consortium on Homelessness, who said in a statement that an increase in energy costs "is a barrier to permanent housing solutions, which is an issue we can no longer afford to ignore."
Staff reporter Ciaran McEvoy can be reached at cmcevoy@labusinessjournal.com or (323) 556-8337.
For reprint and licensing requests for this article, CLICK HERE.