2018 CTO Awards: TED ROSS
Custom Content by the Los Angeles Business Journal
Tuesday, May 1, 2018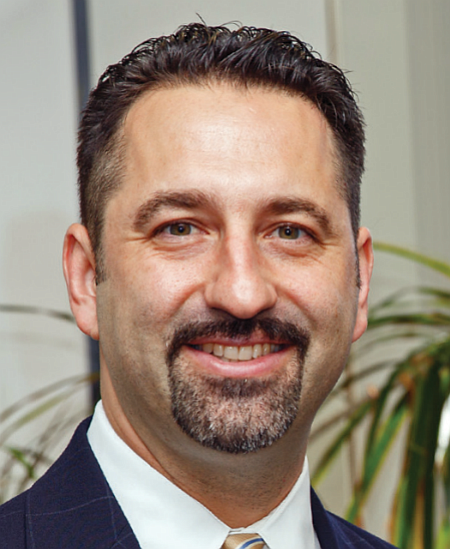 CIO OF THE YEAR
Ted Ross is passionate about the use of technology to improve the lives of Los Angeles' four million residents, 500,000 businesses, and 48 million annual visitors. Nominated by Mayor Eric Garcetti in 2015, Ross serves as Chief Information Officer for the City of Los Angeles, where he manages LA's Information Technology Agency (ITA).
Comprised of 455 dedicated employees with a $92 Million annual operating budget, Ross' department supports Enterprise Applications, a 24/7 Data Center, Data & Voice Communications, the 3-1-1 Call Center, Public Safety radio systems, the LA CityView TV Station, Data Analytics, and Digital Inclusion efforts.
Ross has over 22 years of private and public sector technology experience, earning various awards along the way, including a 2017 U.S. Top 25 Doer & Dreamer from Government Technology Magazine and 2017 Best Cybersecurity Team award from Secure Computing Magazine. Under the leadership of Mayor Garcetti, Ross has been able to implement initiatives that earned the City of Los Angeles the #1 Digital City in America award for 2016 & 2017 from the Center for Digital Government. Ross is a frequent writer and presenter on smart cities, innovation, and diversity, including features in Fortune Magazine and The Economist. He has been an invited speaker at the Milken Institute, Wall Street Journal Chief Information Officer Summit, Microsoft Gov Tech Summit, LA Economic Development Corporation, CityAge, a16z Tech Summit, NASSCOM (India's largest IT conference), and other major venues. To help future generations in an era of unparalleled innovation and disruption, Ross has volunteered for years as a guest lecturer at USC and CSU Dominguez Hills.
For reprint and licensing requests for this article, CLICK HERE.