2018 CTO Awards: Boingo Wireless Wins in Culture, Innovation and Talent
Custom Content by the Los Angeles Business Journal
Tuesday, May 1, 2018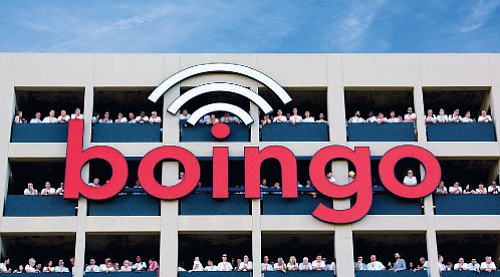 Los Angeles is now one of the world's fastest growing tech ecosystems. At the academic level, there's Caltech, which generates more patents than any other university, and UCLA, which has more startups founded by graduates than any other school in the nation. Beyond startups, there's L.A. tech mainstays like Boingo Wireless (NASDAQ: WIFI) that boast world-class innovation and has called the City of Angels home for nearly two decades.
Boingo's mission is simple: to help the world stay connected to the people and things they love. The company does this by building Wi-Fi, cellular distributed antenna systems (DAS) and small cell networks at big venues like airports, stadiums, campuses, military bases, retail locations and commercial real estate properties, and then monetizes those networks with a number of unique products and services.
You'll find Boingo connecting people at locations like Manhattan's Oculus/World Trade Center Transportation Hub, Chicago's Soldier Field—home of the NFL Chicago Bears—and airports around the world, from JFK to Dubai. Here in L.A., if you've been to LAX and the Hollywood Bowl, chances are you were connected to a Boingo wireless network.

THE BOINGO STORY: FROM STARTUP TO POWERHOUSE
Boingo has come a long way since its founding back in 2001, when there was no such thing as "Silicon Beach." It was a time when a group of Boingoites worked from a small office in Santa Monica. This team had a vision that a new, cool technology called "802.11" (which would soon be known as "Wi-Fi") would proliferate from a grass roots level because it operated in unlicensed spectrum. They had a dream that one day people could connect to the wireless internet anywhere, with any device, and tirelessly advocated for Wi-Fi integrations within consumer electronics to help the industry move toward wireless connectivity.
Today that dream is reality—Wi-Fi is ubiquitous and Boingo is front and center. And along the way, the company became one of the rare 5% VC-backed companies that went from startup to IPO and a $1 billion brand.
But Boingo's story is more than just Wi-Fi.
Many people recognize Boingo as the company that sells Wi-Fi access to consumers in airports. While this was the foundation of its business, today—16+ years later—there is much more to the journey. The company is not only a leading Wi-Fi company in the world, it has a thriving high-speed internet and IPTV business for the military and is considered the largest provider of indoor cellular DAS networks in the U.S. Boingo also works closely with Tier One carriers like Sprint to solve the mobile data crunch, caused by bandwidth-intensive activities like streaming and sharing, by offloading their customer data onto Boingo Wi-Fi networks.
Prev Next
For reprint and licensing requests for this article, CLICK HERE.