2018 CTO Awards: Blockchain Technology and the "ABCs" of "ICOs"
Custom Content by the Los Angeles Business Journal
Tuesday, May 1, 2018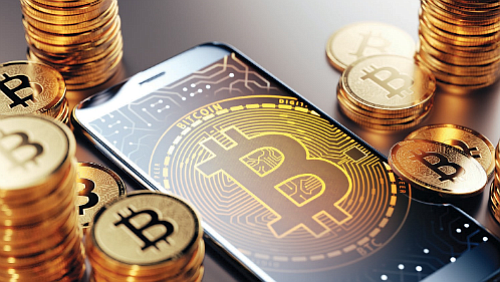 Bitcoin and other cryptocurrencies saw their values skyrocket during 2017. Although blockchain was first introduced by Satoshi Nakamoto in 2008, only in recent years has blockchain technology been recognized as much more than just a platform for Bitcoin: entrepreneurs, financiers and operating companies are beginning to realize and utilize its capabilities for their own benefit. Concurrent with this adoption, the Initial Coin Offering ("ICO") has exploded onto the crowdfunding scene as the way for blockchain-focused tech companies to amass the capital needed to move forward with their projects. According to TokenData and Fabric Ventures' "State of the Token Market," report, it is estimated that during 2017, approximately $5.6 billion dollars in ICO funding was raised. And according to a report from CoinDesk, in the first several months of 2018, $6.3 billion dollars in ICO funding has already been raked in.
WHAT IS AN ICO?
In its purest form, an ICO is a capital-raising event for companies seeking funds to support the development and launch of a blockchain project. ICOs are not reserved for small or start-up companies: Kodak launched an ICO (the "KodakCoin") in 2017 to fund the development of a blockchain platform for photographers to register and control the commercialization of their photos. However, the vast majority of ICOs are launched by startup companies with no or limited operating history and no particular domain expertise. To boot, most of the technologies being funded are part of the emerging blockchain ecosystem and are filled with uncertainty from both a functionality and adoption point of view.
Using crowdfunding mechanics (internet platforms and other general solicitation of potential investors), ICOs involve the sale of "tokens" (coins) that buyers can use in the future to access the technology under development. The tokens are purchased with digital currencies or fiat currencies. Buyers generally seek to immediately trade the acquired tokens for other tokens on currency exchanges such as Coinbase and Bittrex, giving rise to a secondary market.
The initial pricing of ICOs and the valuation of the issuer's project are largely arbitrary. The fundamental value of an ICO is unknown until the technology is launched and develops a revenue profile, or the ICO develops a secondary market value. Unlike companies on a regulated stock market, however, most ICO issuers have no publicly available information and many lack the discipline of professionally- backed start-up companies.
WHAT IS THE REGULATORY CLIMATE OF ICOS?
While not intended to be an investment security from an issuer's point of view, the SEC has said that ICOs should be viewed – and potentially fully regulated – as securities offerings and that most, if not all tokens, function like securities since the buyer has an expectation of enjoying the future business prospects of the ICO issuer. The SEC has suggested that tokens which provide use and access to existing, fully functional blockchain projects, called "utility tokens," may not be regulated as securities. However, the SEC has been clear in recent statements that all tokens which require the efforts and expertise of the issuer's management to develop future value (akin to a stock investment in a start-up company) are securities for the purposes of federal securities laws. While the SEC's stance on ICOs is still developing, ICO issuers should comply with federal securities laws. Similarly, persons buying ICOs, or who are organizing pooled investments in ICOs, should be also prepared to comply with all applicable regulations.
Prev Next
For reprint and licensing requests for this article, CLICK HERE.